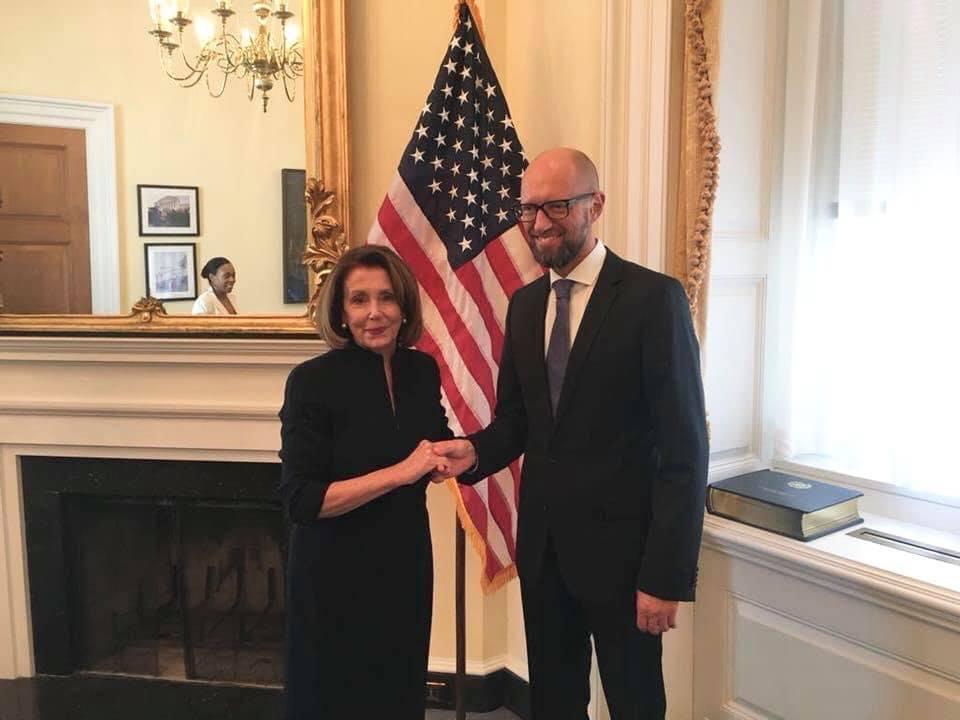 Pelosi  and Yatsenyuk  / Photo from facebook.com/yatsenyuk.arseniy
Leader of the People's Front Party Arseniy Yatsenyuk says Nancy Pelosi, the newly elected speaker of the U.S. House of Representatives, is "Ukraine's true friend."
"I sincerely congratulate the Honorable Nancy Pelosi, a prominent American politician and Ukraine's true friend, upon her election as Speaker of the United States House of Representatives. Mrs. Nancy Pelosi belongs to the prominent leaders of the U.S. Democratic Party. Today's event is a deserved recognition of her national and international accomplishments," he wrote on Facebook late on January 3.
Read alsoBloomberg: House votes to end shutdown amid Trump veto threat over wall
Yatsenyuk says he sincerely commends her wisdom, firmness of principles and personal integrity. "At our last meeting in September 2018, we talked a lot about the prospects of Ukrainian-American cooperation. We are united by strong belief in the success of our partnership," he said.
"I firmly rely on the bipartisan unity of our friends, representatives of the Democratic and Republican parties, in supporting Ukraine," he added.