Poroshenko: 85% of population supports Ukrainian unitary state
Ukraine will remain a unitary and not federalized country, Ukrainian President Petro Poroshenko said on Tuesday in Kharkiv during the meeting with activists of the region, according to an UNIAN correspondent.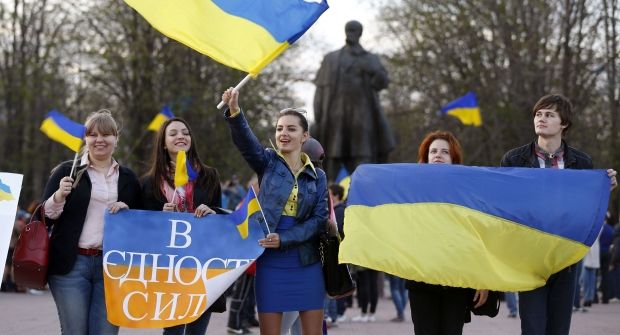 REUTERS
"Ukraine will never be a federation, it will remain a unitary country," he said.
According to Poroshenko, 85% of Ukrainian citizens support this idea.
The president also said that he was confident in such choice of the Ukrainians and could even bring this issue to a referendum.
"The European choice of Ukraine remains unchanged," he said.
"The Ukrainian language will also remain the only state language for civil servants. At the same time, other people will not be deprived of the right to speak in any other language," Poroshenko said.
"The unity of Ukraine is a lack of the 'second front' and the opportunity to win on the main front in the Patriotic War of 2014-2015, which is now happening in the Donbas," he said.
If you see a spelling error on our site, select it and press Ctrl+Enter