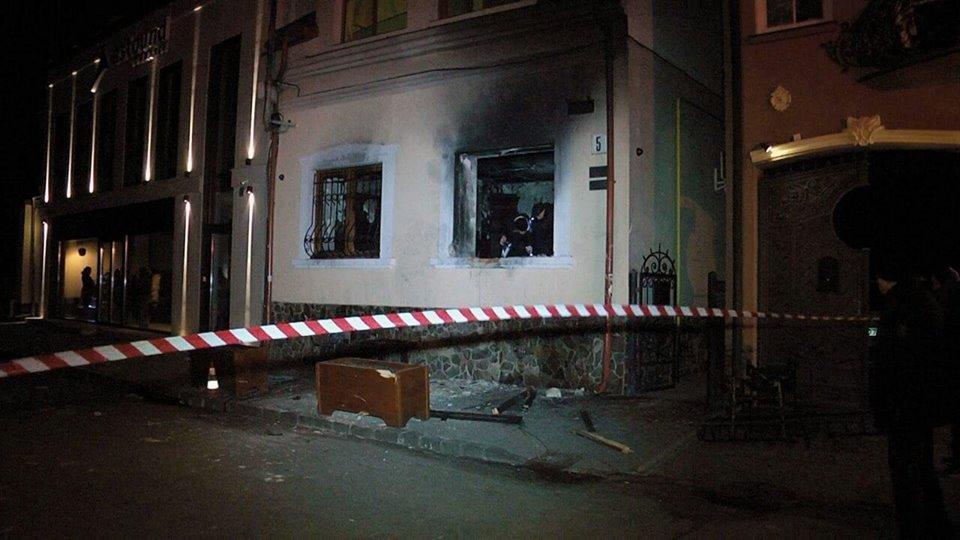 zak.gp.gov.ua
The Mazovian Department of the National Prosecutor's Office of Poland brought the case file to court against three Polish citizens, who on Feb. 4, 2018, carried out an arson attack on Uzhgorod (Ukraine) headquarters of Zakarpattia Society of Hungarian Culture.
The Polish news agency TVP.info has reported three Polish citizens are charged with terrorism. The investigation concluding that the perpetrators received 1,000 zlotys ($267) from an unnamed German journalist who most likely acted on instructions from Russia's intelligence services, according to Kyiv Post.
Read alsoRussia's covert campaign underway to inflame East Europe - media
"It was a provocation that was supposed to lead to the deterioration of Ukrainian-Hungarian relations. It was in the hands of Russia, which is interested in destabilizing its western neighbor, where there is already a hybrid war in Donbas," said a Polish security operative who investigated the case.
UNIAN memo. Relations between Ukraine and Hungary deteriorated after the Verkhovna Rada adopted a new law on education in 2017. Hungary has been blocking Ukraine-NATO Commission meetings, alleging that the language provision of the law on education, which stipulates that the national language is the language of the educational process in educational institutions violate the rights of Hungarians living in Ukraine.
The Hungarian Foreign Minister demanded that Ukraine amend the law on education and postpone its implementation until 2023, otherwise Budapest will block important meetings for Ukraine at the level of the European Union and NATO.