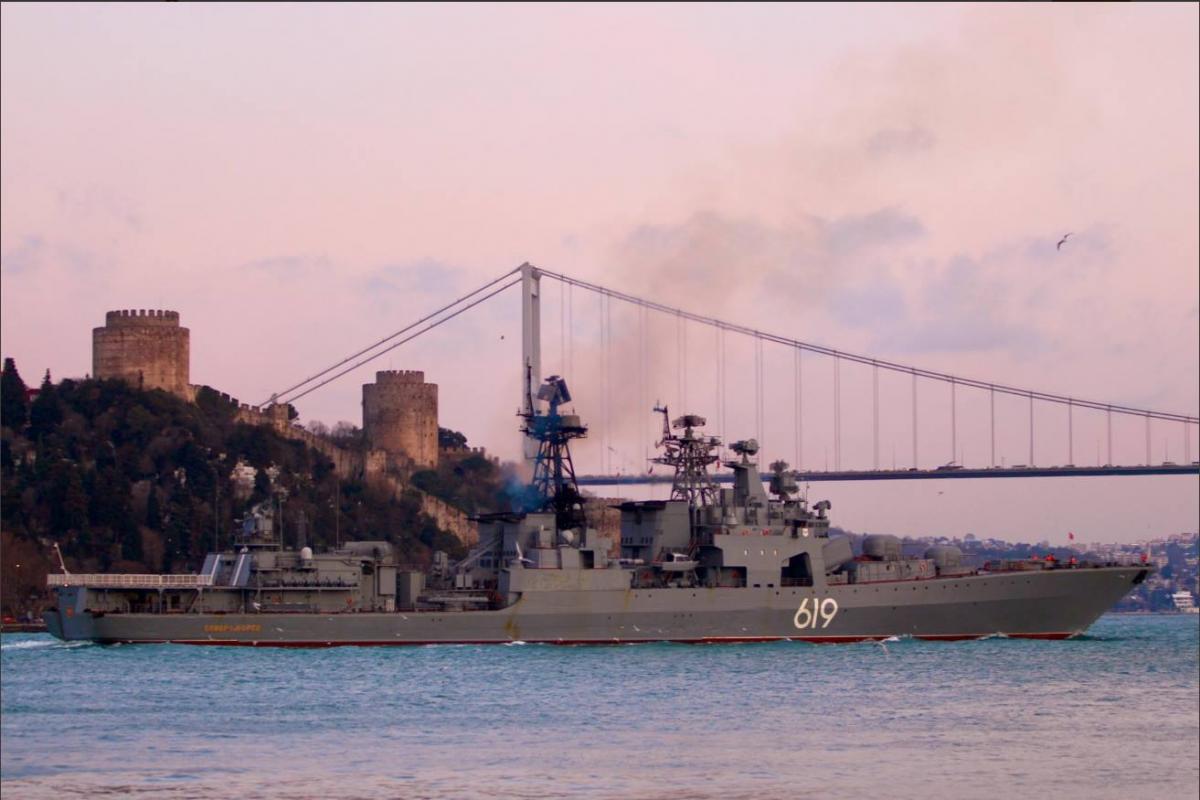 facebook.com/Andriy Klymenko
A warship of Russia's Northern fleet entered the Black Sea on Wednesday, January 9.
The vessel in question is the Severomorsk (619) anti-submarine Udaloy-class destroyer, according to Andriy Klymenko, an expert with the Ukraine-based Maidan of Foreign Affairs Foundation.
"For the first time since the start of Crimea occupation, a warship of the Russian Northern fleet – not just a landing ship of another fleet but the one that is part of the Russian navy's main strike force – has entered the Black Sea waters," the expert wrote on Facebook, also posting the relevant photos of the destroyer.
Read alsoUkraine lodges lawsuit against Russia with ECHR over captive Ukrainian sailors
As was earlier reported, the landing ship of the 6th U.S. Navy fleet, namely USS Fort McHenry (LSD 43) entered the Black Sea via the Bosphorus Strait.
Ex-U.S. Ambassador to Ukraine John Herbst earlier called weak the Western response to Russia's November 25 attack on Ukrainian naval boats, suggesting this would give Putin a green light for further escalation.
The diplomat suggested that the U.S. provide Ukraine with a number of specific weapons to bolster its coastline defenses against Russian aggression.