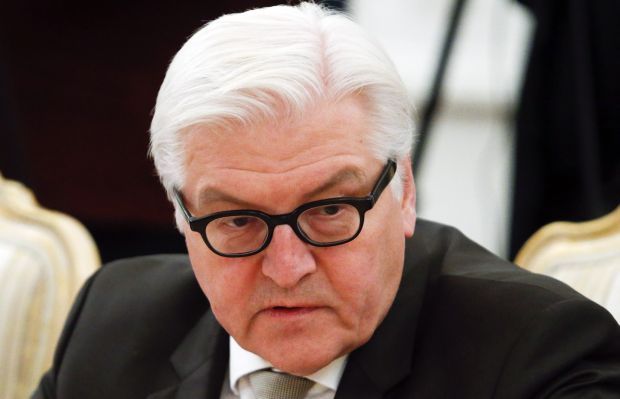 REUTERS
"With the conflict in eastern Ukraine the question of war and peace has returned to the European continent. People are afraid, and that fear is in the images that we daily receive from eastern Ukraine," Steinmeier said.
"That is why we must act wisely. I see it as our duty to do everything in our power to ensure that this conflict does not go completely out of control," he said.
According to Steinmeier, there is no reason to abandon the commitments the parties signed up to in Minsk. 
"It is unbelievably important not operate in a vacuum, especially in such complicated conflicts as in the east of Ukraine. In my opinion, it would be irresponsible to throw overboard the agreements only because the implementation does not happen as we has imagined," the German foreign minister said.
"After all the experiences that we have been through, I am sure that there cannot be a military solution to this conflict - at least if you strive to preserve the territorial integrity of Ukraine," he added.