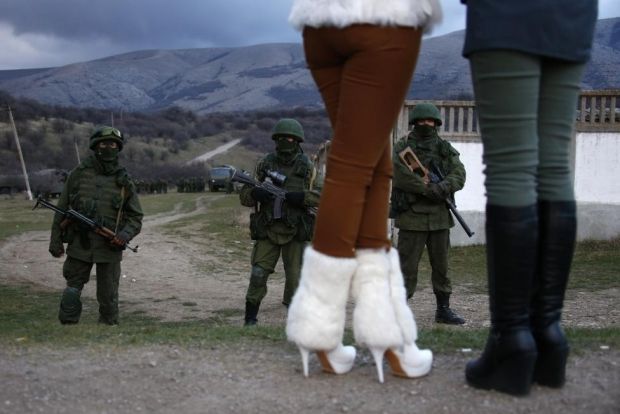 REUTERS
Another 11% of respondents said that they rather support the annexation of Crimea, while 4% were against it.
In addition, only 14% of Crimeans believe there will be a full-scale war between Ukraine and Russia, and another 74% do not believe in any such possibility.
According to the poll, half of the inhabitants of the peninsula say that their financial situation has improved over the last year, 21% of them say that they felt a significant improvement, while 35% of respondents say that their life has not changed, and another 13% say that their life has worsened.
According to the Crimeans, the most important issues for them are the conflict in eastern Ukraine (42%), inflation (40%), the transport blockade of the Crimea (22%), and a lack of money, unemployment, sanctions, and others.
In addition, 80% of the Crimeans do not trust the Ukrainian mass media, 45% of them do not believe them totally, and only 5% of the population of the peninsula believe Ukrainian news services.
The poll was conducted on January 16-22. A total of 800 people were questioned in telephone interviews. The poll's margin of error is no more than 3.5%.