MEP goes on hunger strike in support of Savchenko
A Lithuanian member of the European Parliament Petras Auštrevičius has gone on hunger strike in protest at the illegal detention of Nadia Savchenko in Russia, Ukrainian online newspaper Ukrainska Pravda reported on Wednesday, with reference to a post on Auštrevičius' Twitter account.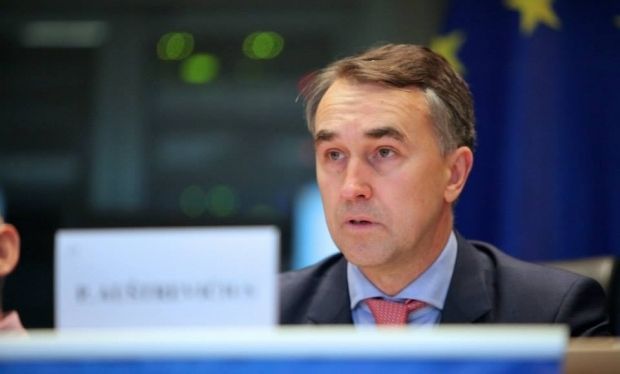 Photo from office of Petro Auštrevičiaus, Facebook
"EP Ukraine´s Group is asking the Russian Ambo Chizov to respect international standard and release N. Savchenko. Today I am on hunger strike!" Auštrevičius wrote.
As UNIAN reported earlier, Savchenko was abducted by Russian-backed militants in the Donbas in the summer of 2014, and then taken to Russia, where she was charged with being involved in the death of Russian journalists.
On October 27, 2014 Moscow's Basmanniy court extended the detention of Savchenko until February 13, 2015. On December 22, Moscow City Court rejected an appeal of the lawyers of Savchenko and left her in custody in remand center No. 6 of the Moscow jail.
On October 26, during the early parliamentary elections in Ukraine, Savchenko was elected as an MP from the Batkivshyna Party.
The Verkhovna Rada of Ukraine has called on international organizations and inter-parliamentary assemblies to make efforts to free Savchenko.
On December 15, Savchenko went on hunger strike in protest at being denied medicines she requires.
The Investigative Committee of the Russian Federation said the investigators wanted to extend the detention of Savchenko until May 13.
On January 28, the Parliamentary Assembly of the Council of Europe adopted a resolution in calling for the release of Nadia Savchenko within 24 hours.
If you see a spelling error on our site, select it and press Ctrl+Enter