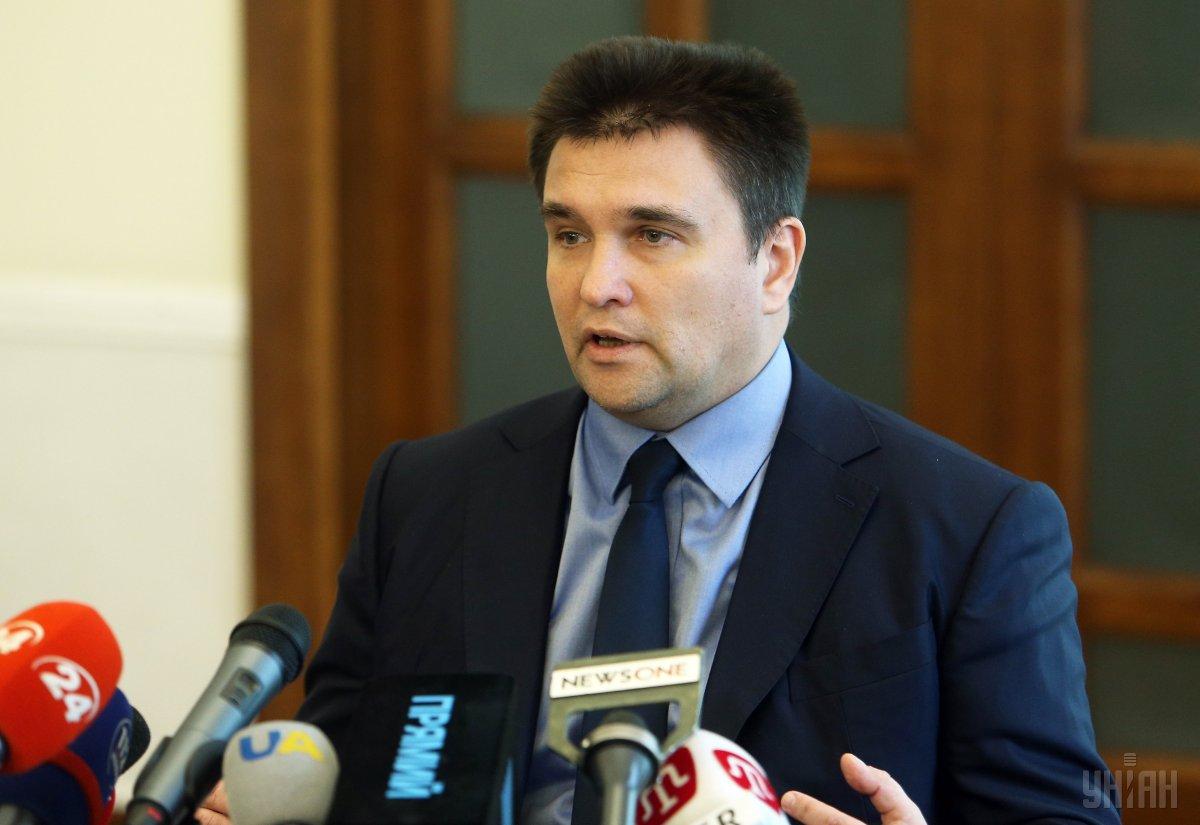 Photo from UNIAN
By stepping up control in the Azov Sea, Russia is trying to "suffocate" the Donbas region controlled by Moscow's proxy forces and also southern Ukraine, Ukrainian Minister of Foreign Affairs Pavlo Klimkin warned in Vilnius on Thursday.
Following his meeting with Lithuanian counterpart Linas Linkevicius, Klimkin said Russia had been carrying out a "creeping occupation" in the Kerch Strait and the Sea of Azov, the Baltic Times reports.
"The whole idea of this occupation is to suffocate Ukraine's Donbas and Ukraine's south," the Ukrainian minister told journalists.
Also, the Ukrainian foreign minister said the meeting would be a great opportunity to convince politicians and experts on the need to support Ukraine, especially as Russia is trying to meddle in the upcoming presidential and general elections in Ukraine.
Read alsoMoscow says Ukrainian sailors could be exchanged once sentences voiced, elections held – Russian media
"If we stand, we stand together. And because of that, we are very grateful to our Lithuanian friends," Klimkin said.
Russia has been subject to EU and U.S. sanctions from the annexation of the Ukrainian region of Crimea since 2014.
On November 25, Russia blocked the passage to the Kerch Strait for the Ukrainian tugboat "Yany Kapu" and two armored naval boats "Berdyansk" and "Nikopol," which were on a scheduled re-deployment from the Black Sea port of Odesa to the Azov Sea port of Mariupol.
Read alsoEx-envoy names weapons U.S. should give Ukraine to bolster Azov defenses
As the Ukrainian boats were heading back in the Odesa direction after being rejected passage via the Kerch Strait, Russian coast guards opened aimed fire on them. All 24 crew members on board were captured and later remanded in custody for two months, being charged with "illegal border crossing." Three crewmen were wounded in the attack. All detained sailors have declared themselves prisoners of war.
Ukraine's Infrastructure Minister Volodymyr Omelyan said two seaports in the Ukrainian cities of Mariupol and Berdyansk (the Sea of Azov) are forced to cut their working hours after Russia blocked the passage of vessels through the Kerch Strait connecting the Black and Azov seas.
According to the minister, the two Ukrainian ports have lost more than half of their cargo traffic and are forced to switch to a four-day working week and start layoffs.
"As we expected, Moscow is now manually handling the access of merchant ships to the Ukrainian seaports in the Sea of Azov," Omelyan wrote on Facebook.