Saakashvili: Putin wants corridor to Transnistria
Russian President Vladimir Putin wants to create a land corridor to Transnistria and he will try to achieve a military coup in Ukraine or riots in Kyiv to achieve this goal, Former Georgian President Mikheil Saakashvili said on Ukrainian television's Channel 5 on Wednesday, according to Ukrainian television's Espreso.TV channel.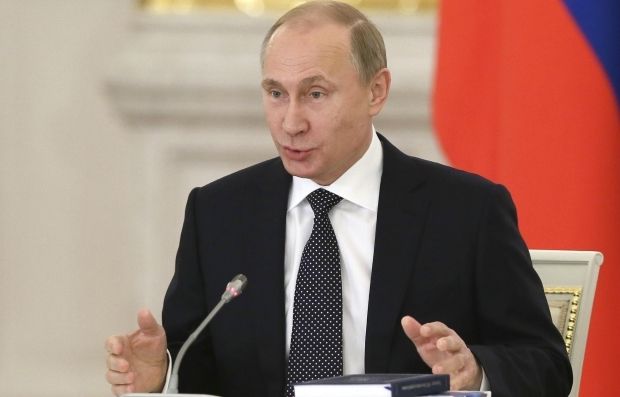 REUTERS
"Now he has a plan – to create new bridgeheads in Debaltseve, and then to make a corridor through Volnovakha to Crimea. And then, if everything goes well, he will go to Odesa, to Bessarabia, and then to Moldova and Transnistria in order to connect this corridor," Saakashvili said.
"Putin will use all the levers [he can] to achieve a military coup or riots in Kyiv and a further dissolution of the Ukrainian state," he said.
As reported earlier, the similar opinion was expressed by the Ukrainian Prime Minister Arseniy Yatseniuk.
"The first step of the Russian president's actions was the annexation of the Crimea, the second step was the creation of the frozen conflict in the Donbas, and the third step should be the creation of a corridor through Odesa to Transnistria," Yatseniuk said.
If you see a spelling error on our site, select it and press Ctrl+Enter