Unveiling of monument to Stalin in Crimea to be attended by top Russian officials
A delegation of the Russian State Duma headed by its chairman Sergiy Naryshkin arrived in the Russian-occupied Ukrainian territory of Crimea on Thursday to participate in ceremonies to mark the 70th anniversary of the Yalta Conference, according to local newspaper Krym.Realii.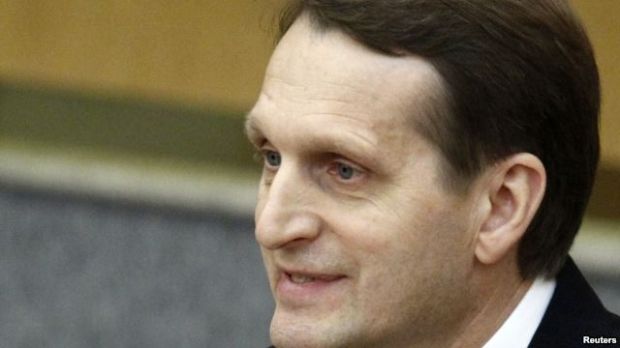 REUTERS
During the event, Naryshkin will attend international conference entitled "Yalta 1945: Past, Present and Future," as well as the unveiling of the monument in Livadia to so-called "Big Three" (Joseph Stalin, Franklin Roosevelt and Winston Churchill), presented by the famous Soviet and Russian sculptor Zurab Tsereteli.
The events in the Livadia Palace are scheduled for February 5.
Opinions of Crimean citizens regarding the monument are divided: some welcome the initiative, calling it a tribute to historical memory, while others are opposed, describing such initiative as a "revival of Stalinism."
The Chairman of the Majlis of the Crimean Tatar people, MP Mustafa Cemil said setting up the monument in Yalta was a provocation.
Soviet dictator Joseph Stalin ordered the deportation of the Crimean Tatar people from the peninsula in 1944 as collective punishment for their alleged collaboration with German forces who occupied Crimea.
A total of  238,500 people were deported, mainly to central Asia. More than 46% of them subsequently died over the next two years due to starvation and disease.
They began to return to Crimea after the fall of the Soviet Union in 1991.
If you see a spelling error on our site, select it and press Ctrl+Enter