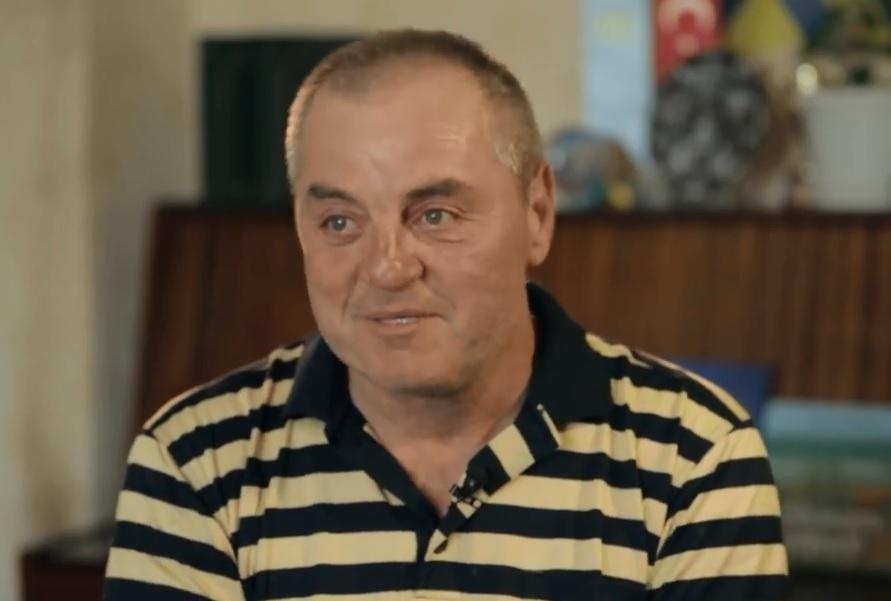 Edem Bekirov / Screenshot - Facebook, TV channel ATR
The so-called head of the Federal Penitentiary Service in Russian-occupied Crimea has promised Ukrainian activist Edem Bekirov, who is being held in a pretrial detention center in Russian-occupied Simferopol, will be taken to hospital.
"After our recent conversation, she [Russian Ombudsperson Tatyana Moskalkova] checked the conditions in which Crimean Tatar, patient with first-degree disability Edem Bekirov, who suffers from a number of diseases, is now being kept," Verkhovna Rada Commissioner for human rights Liudmyla Denisova wrote on Facebook after a conversation with her Russian counterpart Federation Tatyana Moskalkova.
"At my request, Tatyana Moskalkova has already got into touch with the 'head' of the Federal Penitentiary Service in Crimea and he promised that on Monday Edem Bekirov would be taken to hospital for necessary health checks and would be provided with all necessary medical care," Denisova said.
"According to the Russian Ombudsperson, diabetic patient Edem Bekirov has an express blood glucose monitoring system in the cell. He is said to have everything necessary," Denisova added.
Moskalkova also told Denisova that members of the "public monitoring commission of Crimea" had visited Bekirov at a Simferopol detention center not long before.
"They informed that Eden Bekirov was being kept in a clean cell with another detainee who 'assists him when it is needed.' According to them, he receives parcels from relatives," Denisova quoted Moskalkova as saying.
Read alsoUkraine Ombudsperson names number of Ukrainians illegally held in Russian prisons
Moskalkova also told Denisova about the condition of another political prisoner from Ukraine Stanislav Klykh. "According to Moskalkova, the Ombudsperson of [Russia's] Chelyabinsk Region informed her that Stanislav had passed all the necessary tests and the diagnosis of cancer that he suspects was not confirmed," Denisova said. "I will contact the consul to verify this information."
As UNIAN reported earlier, a 'court' in Russian-occupied Crimea has remanded 58-year-old Crimean Tatar Edem Bekirov in custody for two months, after he was seized by the FSB on December 12 when he tried to cross into Crimea to visit his elderly mother. Bekirov has an artificial leg, diabetes and last year suffered a serious heart attack. He is, however, also married to a member of the Mejlis of the Crimean Tatar people which Russia is persecuting. "That would seem to have been enough for the FSB to concoct a story about transporting weapons based solely on the 'testimony' of an anonymous individual," the Kharkiv Human Rights Protection Group (KHPG) said.  It transpired on December 13, after Bekirov had reportedly been held for well over a day without water or food, that the FSB are charging him with circulating and transporting more than 10 kilograms of DNT and 190 bullets (under Article 222, Paragraph 2 of Russia's Criminal Code).