Stoltenberg: NATO states to decide individually on supplying weapons to Ukraine
NATO member countries will decide individually whether or not to supply weapons to Ukraine, NATO Secretary General Jens Stoltenberg said in an interview with the UK newspaper The Telegraph on Thursday, according to Ukrainian online news service Apostroph.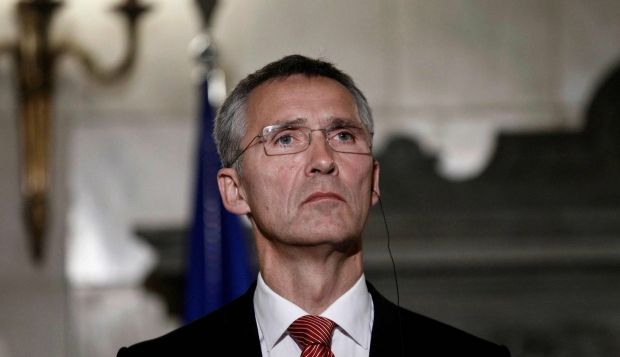 REUTERS
"As for weapons, NATO [itself] does not have them, so the question of supplies must be decided individually by each member of the alliance," Stoltenberg said.
"NATO fully supports all efforts to resolve the conflict in the Donbas, including the initiative of German Chancellor Angela Merkel and French President François Hollande to visit Kyiv and Moscow," he said.
"The situation in Ukraine is very serious, the aggression increases as well as the number of victims, there have been civilian casualties," Stoltenberg said.
"We can see that Russia strengthens its support for separatists, supplying them with weapons, equipment, training them, and it is more necessary [than ever] to reach a consensus," he said.
If you see a spelling error on our site, select it and press Ctrl+Enter