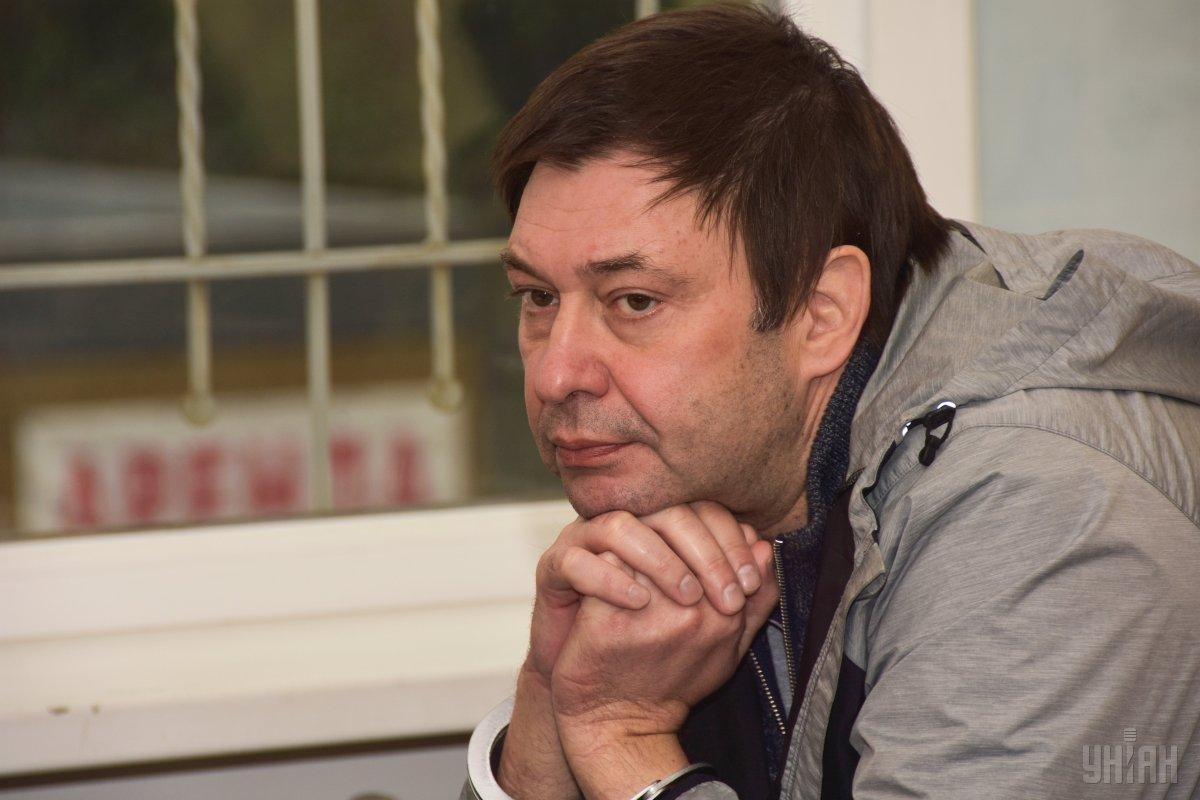 Photo from UNIAN
Russian Foreign Minister Sergey Lavrov says that Russia will seek the return of chief of the Russian RIA Novosti's Kyiv office Kirill Vyshinsky through international channels rather than through an exchange for Ukrainian citizens.
Russia is making efforts to release Vyshinsky through international organizations and journalists' unions, as well as via bilateral contacts with other countries to "influence Kyiv," Lavrov said at a press conference in Moscow on the results of Russian foreign policy in 2018, an UNIAN correspondent in Russia has reported.
Read alsoTrial of chief of Russian RIA Novosti's Kyiv office to take place in Kyiv
"I don't think the idea of a swap, which, perhaps, someone considers interesting will help the Ukrainian authorities return to strict compliance with their obligations regarding the activities of journalists. Such ideas can only warm up the desire of those who are ready to use journalists as a bargaining chip for their unseemly purposes," he said.
He called the case against Vyshinsky "absurd."
"I assure you we will do our utmost to ensure that justice is served and the journalist is freed and gets back to his professional duties," Lavrov said.
As UNIAN reported earlier, the press secretary of the Ukrainian SBU Security Service's chief, Olena Gitlianska, said on May 15, 2018, SBU officers had conducted raids in the office of RIA Novosti Ukraine in Kyiv.
Later, it became known that Vyshinsky was detained and indicted on charges of high treason. The SBU and prosecutors had uncovered the illegal activity of a Russian-controlled media chain in Ukraine.
It was established that in spring 2014, when Russia annexed Ukraine's Crimea, Vyshinsky produced anti-Ukrainian materials and received a medal "For the Return of Crimea" from Russian President Vladimir Putin, the SBU said.
Vyshinsky jointly with several other journalists started actively supporting the terrorist organizations in Donbas, the "DPR" and the "LPR," after his return from Crimea in 2014.
Deputy head of the SBU Security Service of Ukraine Viktor Kononenko said Vyshinsky had been paid EUR 53,000 every month for discrediting the Armed Forces of Ukraine.
Vyshinsky's lawyer said on May 16 his client had been transferred by Ukrainian law enforcers from Kyiv to Kherson for hearings on a preventive measure.
On May 17, the Kherson City Court chose Vyshinsky a preventive measure in the form of detention. In November, the court extended the arrest of the suspect until January 27, 2019.
On January 10, 2019, the pretrial investigation into Vyshinsky's case was completed.
One of Kyiv's district courts will consider his case.