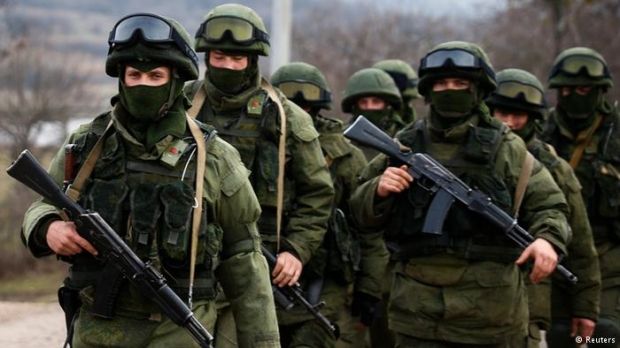 REUTERS
"About 80% of this unit are the citizens of the Russian Federation, and all of them are former military of the Main Intelligence Directorate and combatants. Russian servicemen from occupied Crimea have also been identified," Tymchuk said.
"The task of the detachment is to use sabotage and reconnaissance groups in the rear of the Ukrainian armed forces," he said.
According to Tymchuk, the bodies of militants killed in fighting near Debaltseve have been sent to Krasniy Luch. Most of them were the citizens of the Russian Federation, he said. The bodies of local militants have been collected by their relatives, and the rest of the bodies have been sent across the border back to Russia.
At the same time, the militants sent an anti-tank battery to the front line in Luhansk, Tymchuk said.
"The battery includes four MT-12 Rapira anti-tank guns, two of which were towed by MT-LB armored tracked vehicles, while the other two were towed by transportation vehicles," Tymchuk said.