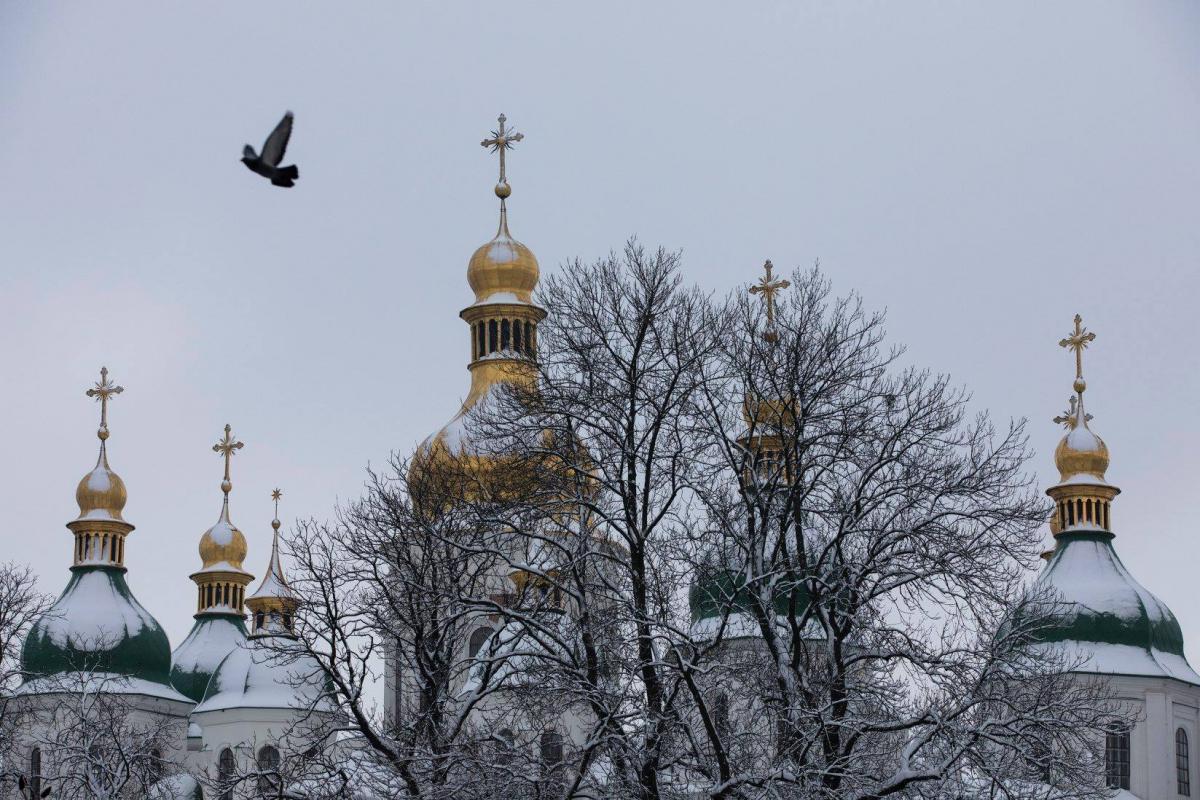 Photo from the Administration of the President of Ukraine
Ukrainian President Petro Poroshenko has stressed the importance of the independence of the newly created Orthodox Church of Ukraine, saying there should not be any interference in its affairs.
"The state should not interfere in the activities of the church. Especially when it is a foreign state. The Ukrainian church cannot be guided by Moscow – when Russia attacked us, seized Crimea, committed aggression against our state in the east and kills Ukrainians. And now, through various elements of the hybrid war, including the church, it tries to undermine Ukraine's stability from the inside," Poroshenko said while visiting the newly built Boryspil Academy, the president's press service has reported.
Read alsoKyiv Military Hospital's church decides to join new Orthodox Church of Ukraine
"Now Ukrainians are united by the church," he stressed and thanked Ecumenical Patriarch Bartholomew, honorable Patriarch of Kyiv and All Rus'-Ukraine Filaret, the hierarchs of the Ukrainian Orthodox churches and all who believed and prayed for the creation of the Autocephalous Orthodox Church in Ukraine.
"We pray and I hope that the Lord will send wisdom to the Ukrainian priests and they will continue the process of unification into a single church, without any pressure from the state. For, as His Beatitude Epifaniy said, we come with love and prayer," Poroshenko said.
"If someone decides to stay in prayer unity with the Russian Orthodox Church, where they start a divine service with the prayer for Kirill, who prays for Putin, for the Russian army and for the Russian authorities, takes part in the meetings of the Ministry of Defense and the Security Council of the Russian Federation – this is their choice," the president said.
At the same time, Poroshenko said he would defend the freedom of religion of those who decide to join the newly created Orthodox Church of Ukraine. He said that after receiving the tomos of autocephaly, more than 60 parishes throughout Ukraine have become part of the united Orthodox Church of Ukraine.
"We will not push for this, but we will thank everyone who makes such a clever decision," the president noted.