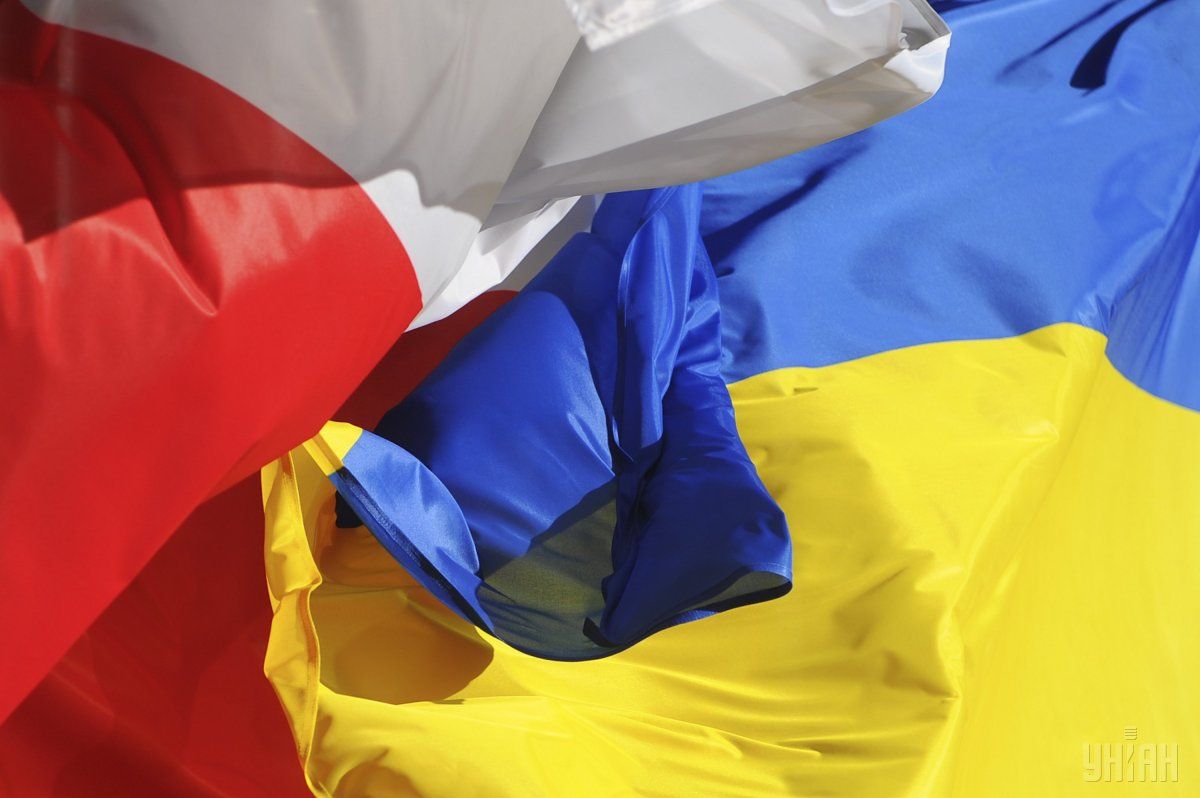 Photo from UNIAN
Russia's use of historical issues to antagonize Poland and Ukraine are "very well prepared," according to Marek Szczygieł of Poland's Department of Security Policy of the Ministry of Foreign Affairs.
"Russia's actions regarding the use of certain historical issues to antagonize Poland and Ukraine are very well prepared. They invested a lot of energy and a lot of money," he said, speaking at a two-day Polish-U.S. conference on cybersecurity organized by the Atlantic Council in Warsaw on Thursday, according to Niezalezna.pl.
Szczygieł, who is responsible for coordination of cyber security policy with foreign partners, indicated that one of the strategies pursued by Russia to undermine the unity of the Western world is to induce and deepen divisions between individual countries.
An example of such actions is, in his opinion, Russia's attempt to "exploit certain historical issues, e.g. as regards the Poland-Ukraine relations".
Former U.S. Ambassador to Poland Daniel Fried noted the fact that the feature of Russian disinformation is the use of the already existing divisions, like the issue of racism in the U.S.
The diplomat said Russia had been doing the same thing in the UK as well as Spain (it was not Russia who invented Catalan nationalism), and France (it was not Russia who created the National Front movement).
Russia exploits the existing divisions intentionally, aiming to weaken western countries, according to the diplomat.
At the same time, Szczygieł argues that Western democracies are not powerless against the risks associated with disinformation, including those coming from Russia.
Read alsoGazeta Wyborcza: Russian trolls, propagandists intensify attacks on Ukraine ahead of elections
One of the important elements of an effective policy of defense against disinformation is sanction policies, he believes.
"The U.S. has set a path here and we are currently preparing a specially designated sanctions mechanism in the EU where it comes to cyberattacks," said the official.
He noted that this initiative was launched in response to the Russian attempt to penetrate the OPCW (Organization for the Prohibition of Chemical Weapons - ed.) in The Hague. "
Among conditions for stronger resistance to disinformation, he also noted support for high quality journalism and education of internet users, especially the younger generation.
Read alsoFacebook removes pages, groups, accounts engaged in "coordinated inauthentic behavior"
"We should prepare social media consumers, raise their awareness and teach them some kind of internet hygiene, how to avoid certain risks, but also teach them to think critically, make a distinction between manipulation, disinformation, and real facts," said Szczygieł.
According to Szczygieł, the actions of Western countries should also be more proactive and more attention should be devoted to actions in the Russian-language infosphere, including to supporting independent Russian-language media.
"If we are unable to fully protect our own territory, let's try to move some of the activity into the territory of our opponent," he said.
As emphasized by the diplomat, the threat of Russian disinformation has existential significance for the West and its unity.
Read alsoPro-Russian German journalist implicated in arson attack on Hungarian Center in Ukraine – media
"If they manage to influence the election results and lead to the creation of a pro-Russian government in one of the NATO countries, this will mean they have won, and at the same time, our ability to respond to future Russian activities will be very limited," he said.
Szczygieł spoke at the same time for a "more coordinated approach" to these issues - including concerning the exchange of information and good practices - within NATO, as well as for the support of Western institutions for the countries most threatened by Russia's activities, such as Ukraine, Georgia, and Moldova.