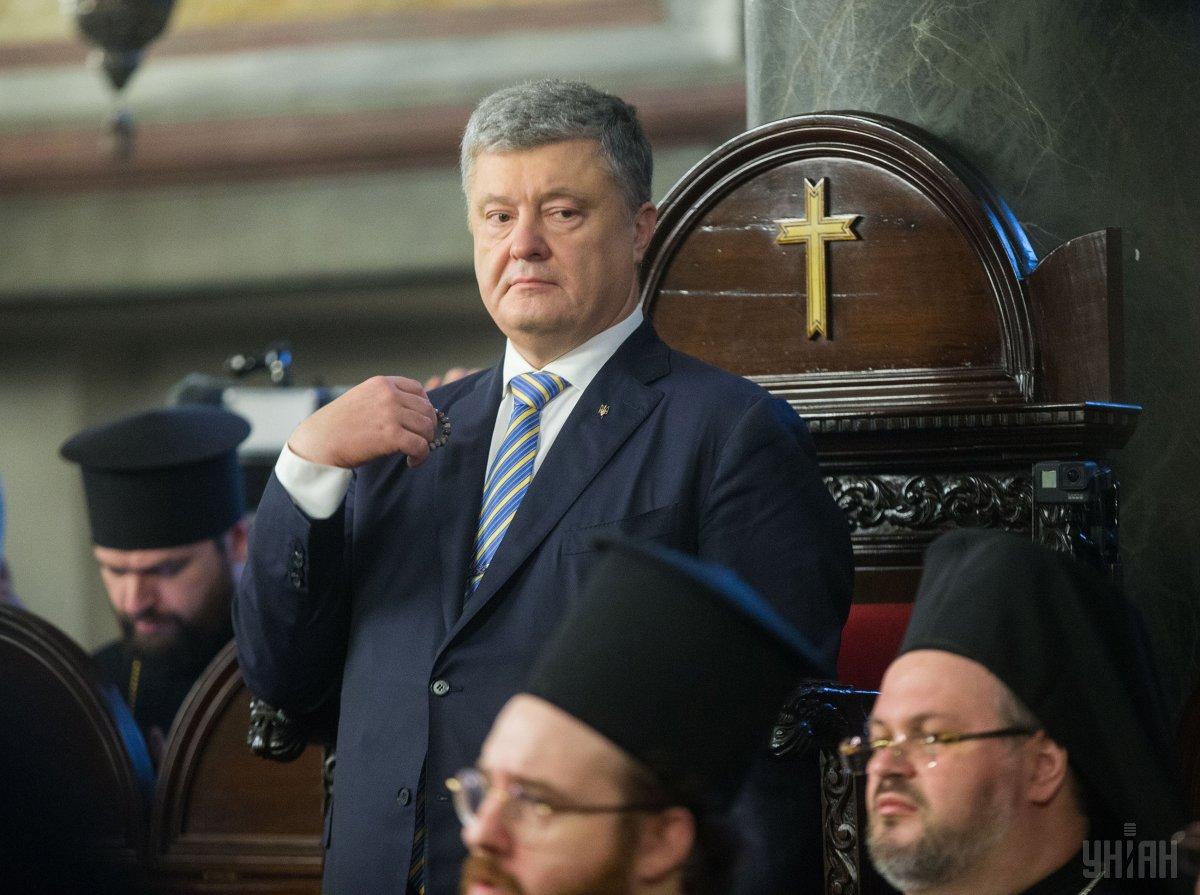 Photo from UNIAN
Ukrainian President Petro Poroshenko has said Moscow continues provocations aimed against the autocephaly of the Orthodox Church of Ukraine: the enemy seeks to incite conflicts on religious grounds.
"I would like to emphasize there have been provocations on the part of Moscow regarding the autocephaly of the Ukrainian Church and, unfortunately, they are continuing now. The enemy goal is to incite conflicts around the transition, make communities stand up against each another, and test our unity, again," he said during a ceremony opening the monument to Metropolitan Vasyl Lypkivskiy in Cherkasy, an UNIAN correspondent reports.
Read alsoAnother attempt by Russia to discredit Ukraine's new church fails – media
According to Poroshenko, the autocephalous, local Orthodox Church of Ukraine emerged as equal among other Orthodox churches.
Poroshenko insists he will do everything needed to "preserve religious peace" and ensure an exclusively peaceful process of transition of parishes.
"They were waiting for someone to finally begin seizing the Kyiv-Pechersk Lavra. No, we come with love and peace. They were really waiting for some nationalists to start seizing the temples, but they will not see this happening. We have already learned our lessons well," the president said.