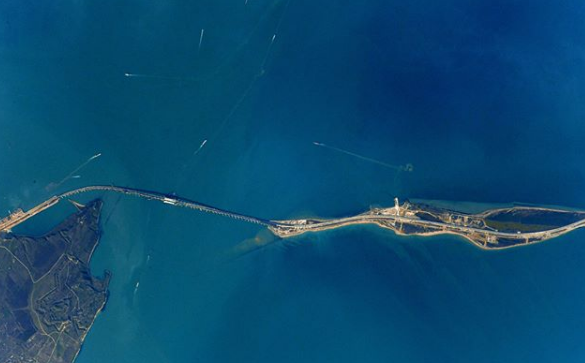 Instagram anton_astrey
The Russian Federation Council plans to consider within the next three months a bill set to introduce penalties for those failing to mark on maps the Crimean peninsula as part of Russia.
According to a "senator" from the annexed Crimea, member of the international affairs committee of the Federation Council Sergey Tsekov, "the practice of using maps without the peninsula actually violates the integrity of the state's borders."
"We plan to introduce responsibility for the 'incorrect' indication of Crimea's territorial affiliation. Earlier we sent a similar bill to the Federation Council, but then we decided to recall and finalize it," he said.
Read alsoEx-Ambassador Herbst: Crimea may have same future as "Baltic States in Soviet Union" (Video)
"Senator" Olga Kovitidi, co-author of the bill, said that while drafting the document, the lawmakers were guided by a similar article of the Administrative Code on the use of state symbols – the emblem and flag of the Russian Federation.
The Federal Service for State Registration, Cadastre and Cartography (Rosreestr) has confirmed there is yet no law regulating the display of the country's borders yet, but its development is underway.
UNIAN memo. Russia annexed Ukraine's Crimea in March 2014 after its troops had occupied the peninsula. An illegal referendum was held for Crimeans to decide on accession to Russia. De-facto Crimean authorities reported that allegedly 96.77% of the Crimean population had voted for joining Russia.
On March 18, 2014, the so-called agreement on the accession of Crimea and the city of Sevastopol to Russia was signed in the Kremlin.
The West did not recognize the annexation in response to which sanctions against Russia were introduced.
Ukraine's parliament voted to designate February 20, 2014, as the official date when the temporary occupation of Crimea began.