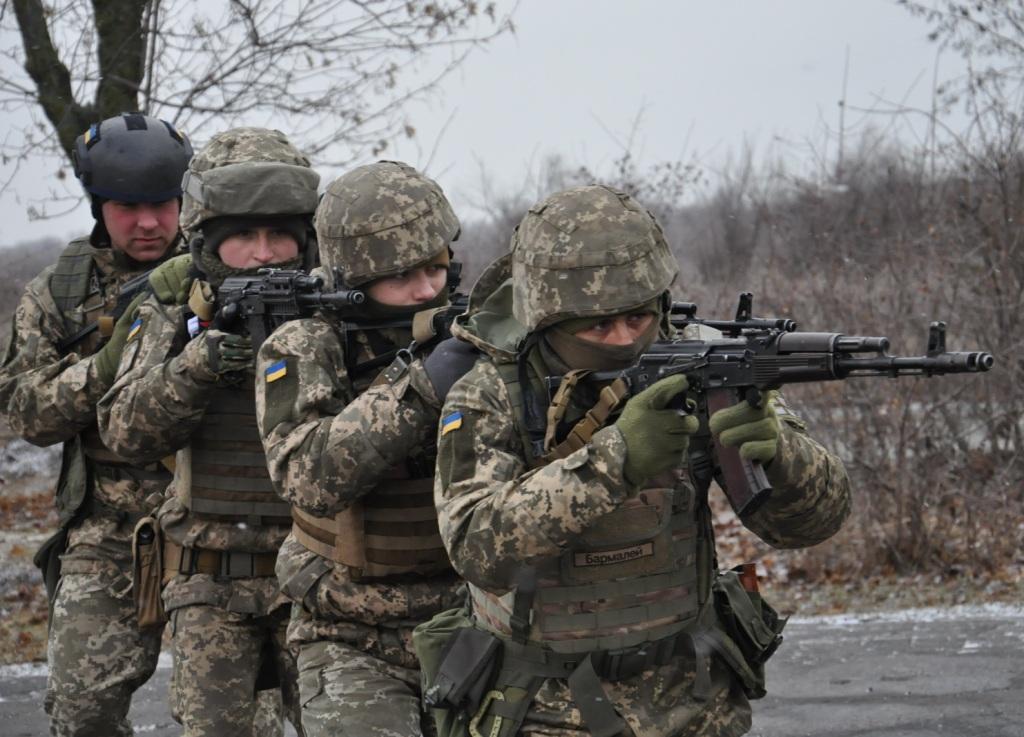 The training course is split into four areas / Photo from mil.gov.ua
The Government of the United Kingdom has launched a training course for Ukrainian marines in Odesa region under Operation ORBITAL
"In Odesa region, British instructors have begun training Ukrainian marines as part of Operation ORBITAL," the press center of Ukraine's Navy said on Facebook on January 21.
Read alsoUkrainian paratroopers hold drills near Mariupol (Photo, video)
The main goal of the course is to train the Ukrainian military to conduct combat operations in various conditions and to bring the Ukrainian army in line with NATO standards, it said.
The training course is split into four areas: a training course for junior sergeants, a reconnaissance patrolling course, a counter-sniper tactics course, and a night combat course.
"The British instructors will share their expertise with servicemen of one of the brigades. It should be noted that the course will be held as part of training the units to perform tasks in the Joint Forces Operation zone [in Donbas, eastern Ukraine]," the press center said.
Such projects let the Ukrainian Navy acquire new knowledge and skills, as well as establish interaction with members of the world's biggest armed forces for further coordinated interaction.
As reported, the UK government being supported by the House of Lords in 2015 decided to launch a training group of British instructors (Operation ORBITAL) and send military personnel to Ukraine to assist in developing the Ukrainian military's capabilities.