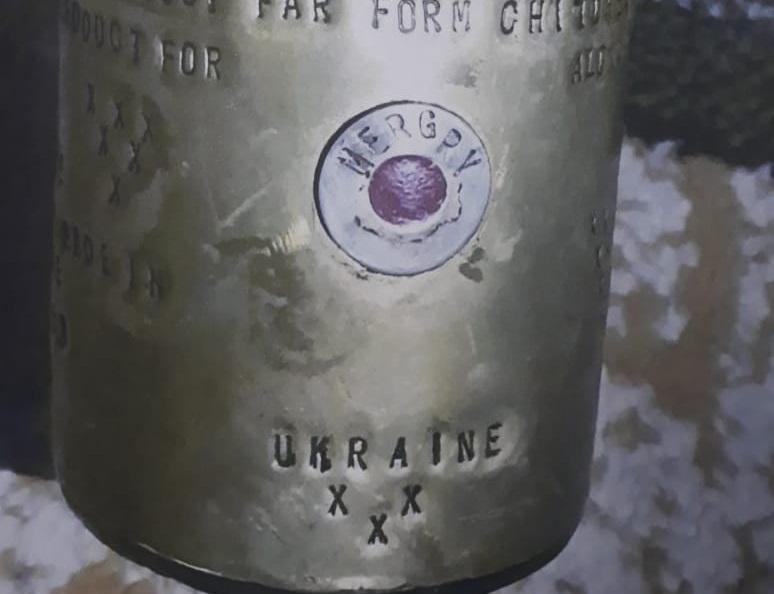 One of the containers / Photo from facebook.com/dmitry.tymchuk
Dmytro Tymchuk, the coordinator of the Ukrainian-based Information Resistance OSINT community, says that containers for hazardous materials spotted in Syria with allegedly "Made in Ukraine" markings is an act of provocation aimed at discrediting Ukrainian leaders.
The containers with markings that indicate they are allegedly originating from Ukraine were spotted at some military formations in Syria, Tymchuk wrote on Facebook on January 22.
Read alsoKremlin's persistent claim of "expected chemical attack by Ukraine Armed Forces in Donbas" worrying – MP
"According to preliminary conclusions by Ukrainian military specialists, the said objects look like containers for transporting and storing uranium (possibly mercury). But our experts with certainty conclude that those are not industrially produced containers, although they look like the ones that are produced industrially," Tymchuk said.
What is more, the markings and engraved words on the containers are not used in Ukraine.
According to him, the fact that such containers were spotted in Syria may indicate that provocations are being prepared to "discredit Ukraine and our state's leaders pending the presidential election."