UK not to supply weapons to Ukraine yet
The UK government is not considering the supply of arms to Ukraine, as it is concentrating on a political solution of the conflict, but at the same time acknowledges this position could change, UK Foreign Secretary Philip Hammond said on Monday, according to German broadcaster Deutsche Welle.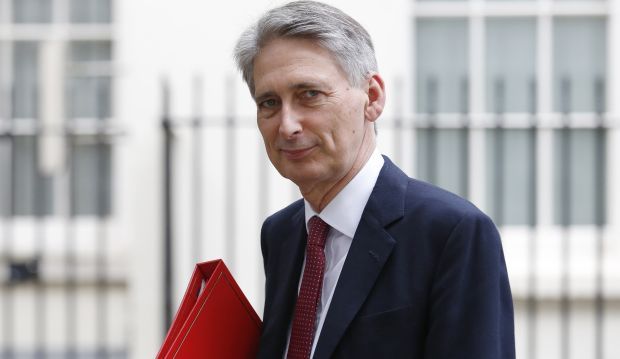 REUTERS
According to Hammond, in the current situation supplying weapons to Kyiv would not be the right thing to do.
"There is no military solution to this conflict. The Ukrainians can't defeat the Russian army. At the same time, Britain may reconsider its position depending on the situation," he said.
The British minister also said that the future peace talks would be one of the last chances for Russia to avoid further economic losses.
"The Russian president will have to adjust his behavior in order to take into account the decline of the Russian economy," Hammond said.
"This man sent troops across the international border and occupied the territory of another state in the twenty-first century, behaving like a tyrant of the twentieth century. Civilized countries do not behave like that," he said.
"We do not see any reason to tolerate such outrageous and outdated behavior of the Kremlin," he added.
Hammond also said that London didn't recognize the illegal annexation by Russia of the Ukrainian territory of Crimea. He rejected criticism that British diplomacy is playing only a minor role in the mediation between Moscow and Kyiv.
"The participation of too many parties in the negotiations with the Kremlin is useless," he said.
If you see a spelling error on our site, select it and press Ctrl+Enter