OSCE secretary general: Frozen conflict not the worst option for Donbas
Political deadlock is not the worst option for the Donbas, OSCE Secretary General Lamberto Zannier told German broadcaster Deutsche Welle at the Munich Security Conference this weekend.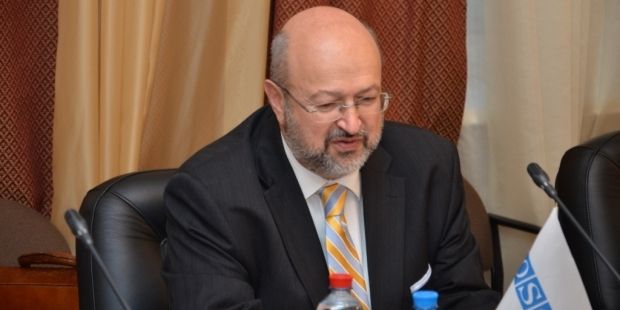 Photo from odkb-csto.org
"For many years we have dealt with similar situations in the former Soviet Union - from Transnistria to South Ossetia, Abkhazia and Nagorno-Karabakh," Zannier said.
"And Ukraine in some way shows that there is a common thread that connects all these conflicts.
"To some extent we can say that attempts to transform such conflicts into protracted political situations [is] not necessarily the worst-case scenario, considering what alternatives we [can] see now in eastern Ukraine."
According to Zannier, a way now has to be found to de-escalate the situation.
"It all depends on the policy of the leaders, who have to try to find a way out," he said.
"In eastern Ukraine, we, as the international community, unfortunately, have failed in this. Therefore, we continue to have an active conflict with a narrative that in the future may become even more difficult, if we cannot change it and achieve a ceasefire."
If you see a spelling error on our site, select it and press Ctrl+Enter