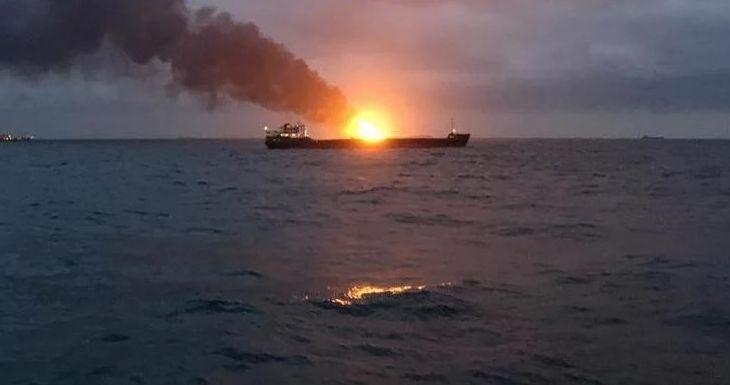 kerch.fm
Ambassador of Ukraine to Turkey Andrii Sybiha has said Ankara's position regarding the Russian occupation of Ukrainian Crimea remains unchanged despite the intention of the Turkish consuls to visit the peninsula to provide consular assistance to Turkish citizens affected in the fire that engulfed two gas tankers in the Kerch Strait.
"The Ukrainian side has been informed via diplomatic channels about the intentions of the Turkish consuls to visit the occupied Crimea to provide priority consular assistance in connection with the death of Turkish citizens as a result of the incident with two ships on January 21," he wrote on Twitter on January 23, 2019.
Read alsoShip in deadly Black Sea blaze was turned away from port over sanctions – Reuters
"This situation does not in any way change Turkey's firm position on Crimea, which is the non-recognition of the occupation of the Ukrainian peninsula by Russia; and, according to the Turkish side, it is a forced step amid urgent humanitarian circumstances," the ambassador wrote.
"Shame on Russian 'media,' which turned the routine consular visit into a black PR campaign and are now trying to promote, with no chances of success, their narrative about the alleged international 'recognition' of Crimea -- which is not happening, and will never happen – by exploiting even human tragedies, on human deaths," Sybiha said.
As UNIAN reported earlier, the two vessels caught fire after an explosion. The violation of safety rules during a ship-to-ship fuel transfer is said to be the cause behind the incident, according to one of the preliminary theories.
The fire occurred on the two ships flying the flag of Tanzania at 18:00 Moscow time on January 21. The vessels were anchored in the neutral waters, outside Russia's territorial waters. The scene is located 15 nautical miles from Cape Takil.
According to preliminary data, there were 31 sailors on board the vessels. They were citizens of Turkey and India. There were nine citizens of Turkey and eight citizens of India on board the Venice, and there were seven citizens of Turkey and India each on board the Maestro. The people are said to have jumped overboard.
At least 14 people were reported dead, another five were missing, according to the local media Kerch.FM.