Putin says war will continue until talks begin with pro-Russian militants
The war in Ukraine will continue until Kyiv enters negotiations with the Russian-backed militants in the east of the country, Russian President Vladimir Putin has told journalists in Egypt.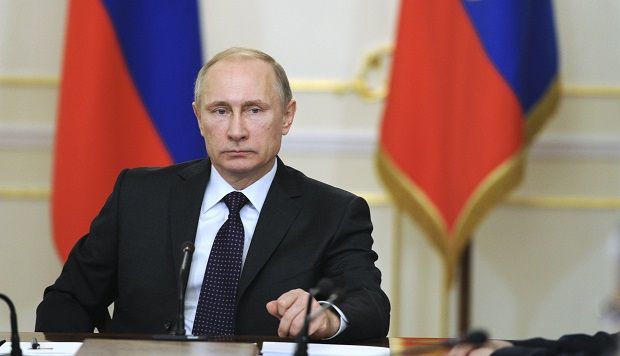 REUTERS
"It is evident that the crisis will continue until the Ukrainians themselves agree with each other," Putin said in an interview with the daily Egyptian newspaper Al-Ahram, according to the Kremlin press service.
"[The war will last] until there is an end to unbridled radicalism and nationalism, and the society is consolidated around positive values and genuine interests of Ukraine. To achieve this, the Kyiv authorities need to listen to their people, find a common language and reach an agreement with all political forces and regions of the country. They need to elaborate such constitutional state system formula that would provide for a safe and comfortable living for all citizens, in full respects of human rights."
According to Putin, everything possible must now be done to make all the parties to the conflict gather around the negotiating table.
"In this context, the Russian side stands for forging sustainable and direct contacts between Kyivv and Donetsk and Luhansk, for continued work within the Contact Group. On our part, we intend to actively contribute to that process," Putin said.
Putin has stated that Russia is firmly in favor of a comprehensive and exclusively peaceful settlement of the conflict in the Donbas on the basis of Minsk agreements.
However, Russia has failed to comply with these agreements itself, in particular by not closing its border with Ukraine, withdrawing its troops, or stopping its supplies of weapons to the Donbas.
Putin said an important condition for the stabilization of the situation was an immediate ceasefire.
"Kyiv's attempts to exert economic pressure on Donbas and disrupt its daily life only aggravate the situation. This is a dead-end track, fraught with great catastrophe," Putin said.
If you see a spelling error on our site, select it and press Ctrl+Enter