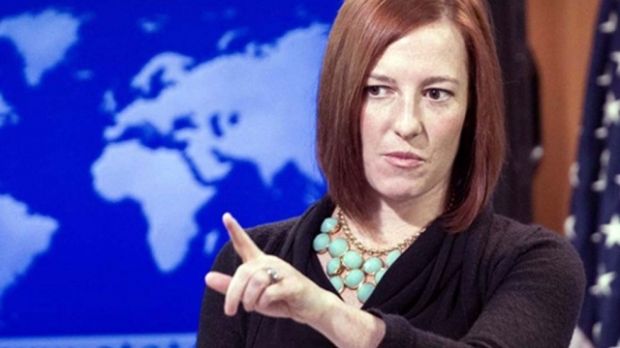 Photo from middleeastmonitor.com
According to Psaki, protecting the sovereignty of Ukraine is a goal of the United States, as well as Germany and France.
However, Washington hasn't yet decided what kind of additional support it will provide to Ukraine.
"The discussion on the provision of the defensive weapons to Ukraine is a part of a great debate, which involves all stakeholders. The main goal is to retain Ukraine's sovereignty and territorial integrity by diplomatic means," she said.
Psaki said that there was no disagreement between Washington and its European allies on how to respond to events in Ukraine.
"We are talking about our efforts to develop a common position. There was just such a situation on the issue of imposing sanctions against Russia, and now we have the same situation on providing [arms] assistance to Ukraine and on achieving a diplomatic solution to the conflict, Psaki said.
"Nobody wants a military solution to the Ukrainian crisis, and nobody wants to provoke a war with Russia," she said.
"Nobody wants to escalate the situation and we want to relieve this tension. Our goal is to change the behavior of Russia," the spokesperson said.
Asked whether the United States considers Russia an aggressor country, as Ukraine's parliament has declared it, Psaki has said that the White House tries not to hang labels on countries.
"At the same time, Russia's actions in Ukraine are considered by Washington as aggressive and illegal," she added.