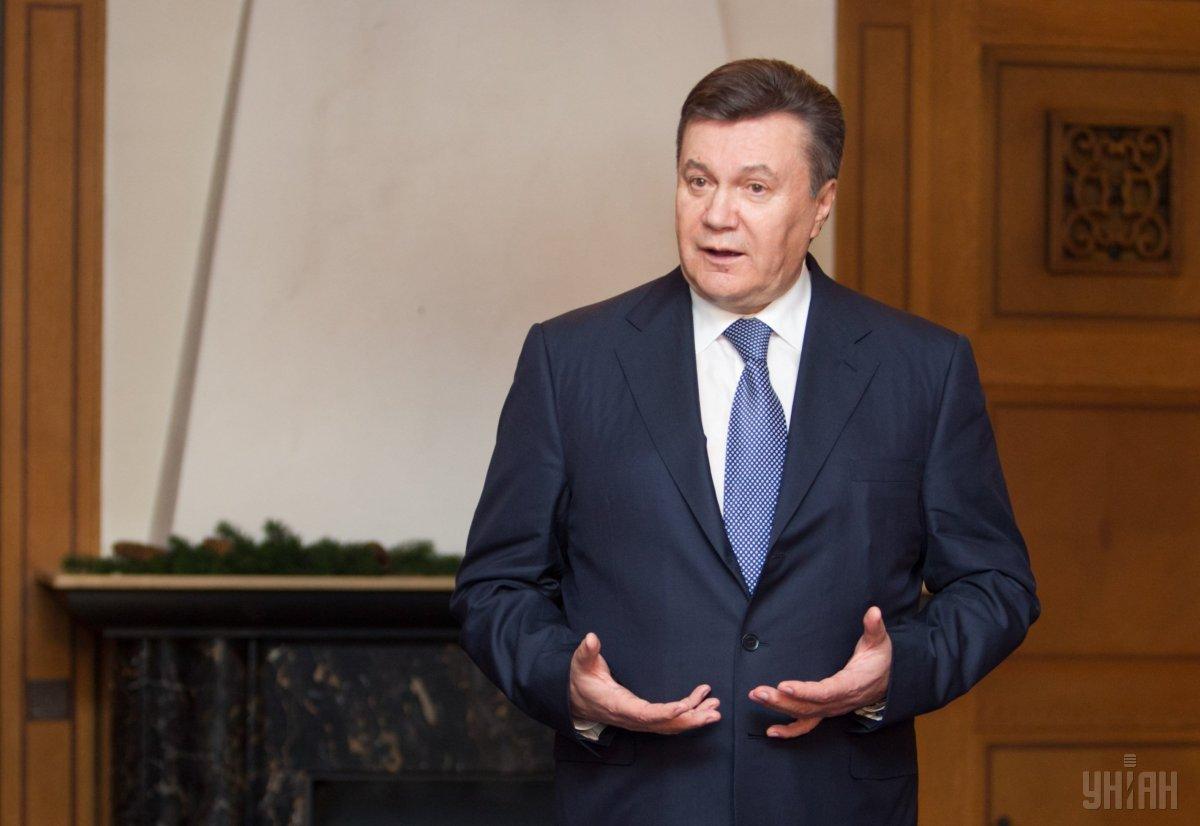 Photo from UNIAN
The Obolon District Court in Kyiv has found Ukraine's former president Viktor Yanukovych guilty of high treason and complicity in aggressive war.
Yanukovych was sentenced to 13-year imprisonment, according to an UNIAN correspondent.
The verdict was handed down in absentia.
Read alsoRussia used Yanukovych to try to legitimize Crimea annexation – judge
Yanukovych fled Ukraine amid the Maidan uprising in 2014 and has since been living in Russia.
As UNIAN reported, Yanukovych was charged with high treason, complicity with the Russian authorities in deliberate actions committed to redraw the borders of Ukraine in violation of the procedure established by the Constitution of Ukraine, involvement in waging an aggressive war, that is, the crimes under Part 1 of Article 111, Part 5 of Article 27, Part 3 of Article 110, Part 2 of Article 437 of the Criminal Code of Ukraine.