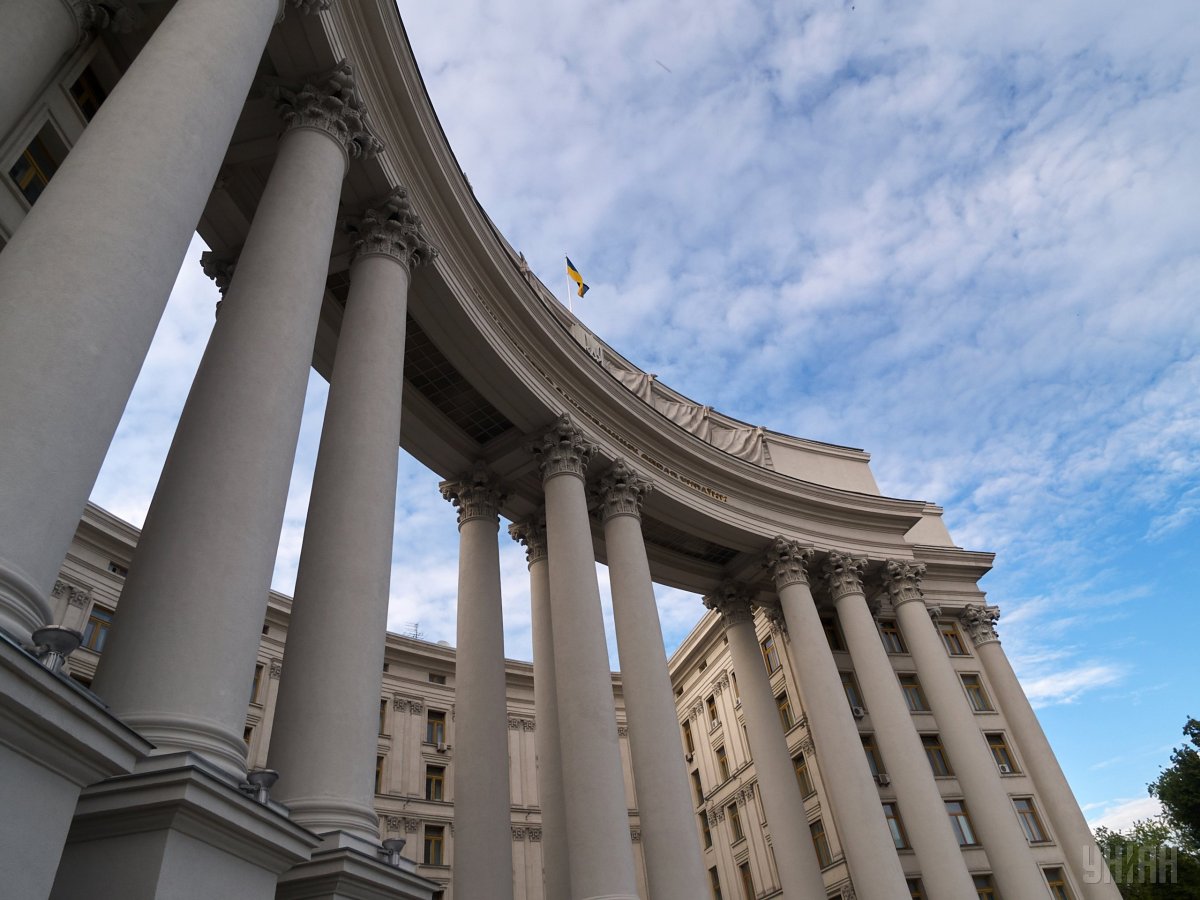 The building of Ukraine's Ministry of Foreign Affairs in Kyiv / Photo from UNIAN
Ukraine's Ministry of Foreign Affairs (MFA) says that Ukrainians support the people of Venezuela in their striving for democracy and the constitutional system.
"Ukraine is closely monitoring political escalation in Venezuela, which has already led to numerous victims," MFA Press Secretary Kateryna Zelenko told UNIAN. "We support the Venezuelan people in their striving for the restoration of democracy and the constitutional order in the country and, respectively, the work of the National Assembly. Intimidation and obstruction of the parliament's work, as well as violence against participants in peaceful demonstrations should be stopped."
Read alsoU.S. not to sever diplomatic ties with Venezuela
"Ukraine, together with other democracies, will support steps aimed at restoring democracy, the rule of law and the constitutional order in Venezuela, a legitimately elected National Assembly should play a key role in this process," she said.
Ukrainian Foreign Minister Pavlo Klimkin in turn said he believes that the Venezuelan struggle for freedom and justice in some way resembles Maidan events during the Revolution of Dignity in Ukraine late in 2013 and early in 2014.
"Everyone has their own path to freedom and dignity. I am trying to avoid comparisons in foreign policy, but the struggle of Venezuelans reminds me in some way of our drive during Maidan events. We must support the spirit of freedom and justice and those who are defending their right to a free future," Klimkin tweeted on January 24.
As was reported, opposition leader in Venezuela Juan Guaido earlier declared himself interim president of the crisis-stricken country, receiving backing from the United States and several Latin American governments. Hundreds of thousands took to the streets across Venezuela to demand incumbent Venezuelan President Nicolas Maduro, elected for the second term, step aside.