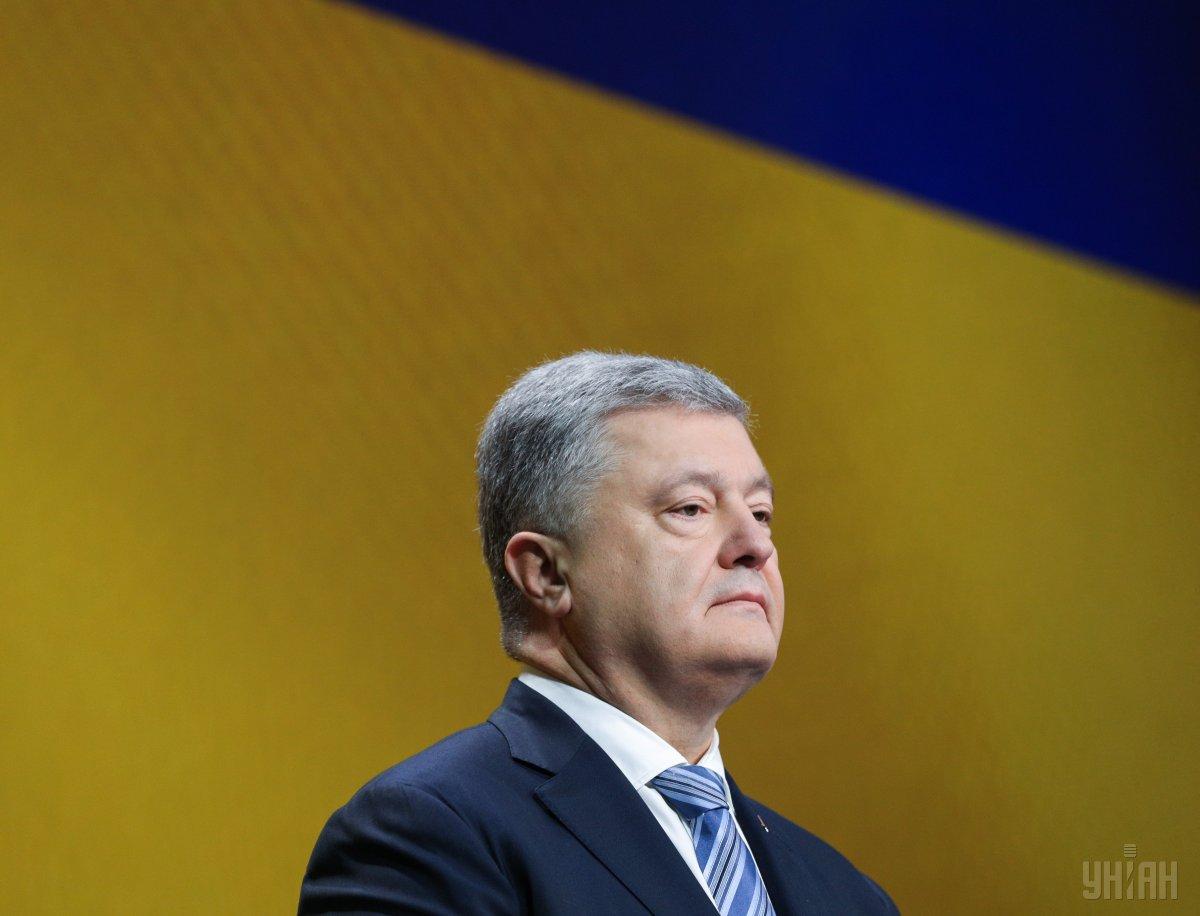 Poroshenko took part in the the World Economic Forum / Photo from UNIAN
Ukrainian President Petro Poroshenko says Ukraine is now using all the means available to return Russian President Vladimir Putin to the negotiating table to end Russian aggression and establish peace in Ukraine.
"All the means that have been used for four years. We are mobilizing now the support of the whole world for Putin to stay at the negotiating table, accept the position, including peacekeepers and peace under the national interests of Ukraine," Poroshenko told "Ukraine" TV channel after participation in the World Economic Forum in Davos, Switzerland, the presidential press service said.
At the same time, Poroshenko warned politicians against speculation on this topic. "I would like to state firmly that those state-mongers who say that peace is just around the corner, that they will come and bring peace. I want to emphasize – there is an aggressor around the corner, not peace," he said.
The president recalled that he had touched upon the issue of the establishment of an international peacekeeping mission in Donbas since 2015. "When nobody else believed in this opportunity. To date, we have firmly secured the support of three permanent members of the UN Security Council – the United States of America, Great Britain, France," Poroshenko said.
Read alsoRussia to interfere in Ukraine elections as part of ongoing hybrid war: Poroshenko
He emphasized that he had discussed that issue at every international meeting. "On the one hand, it was discussed at the meeting with our Chinese partners, with the Vice President of the People's Republic of China – we asked him for the support of the initiatives of Ukraine and the issue of peacekeepers. We discussed that with representatives of other countries, from Switzerland to Austria. We urged them to make a contribution to peacekeepers. For their citizens to take part," the president said.
"What are we talking about? What are peacekeepers? Peacekeepers are the saved lives of the civilian population of Donbas and the Ukrainian soldiers. And the fact that Putin today obstructs that, when Russia applies the veto right – this just means one thing – they want to keep destabilizing the situation, they want Ukrainians to die," Poroshenko said.
"We will not allow this. We will apply all the instruments we have at our disposal in order to protect Ukraine, to deoccupy Ukraine," he added.