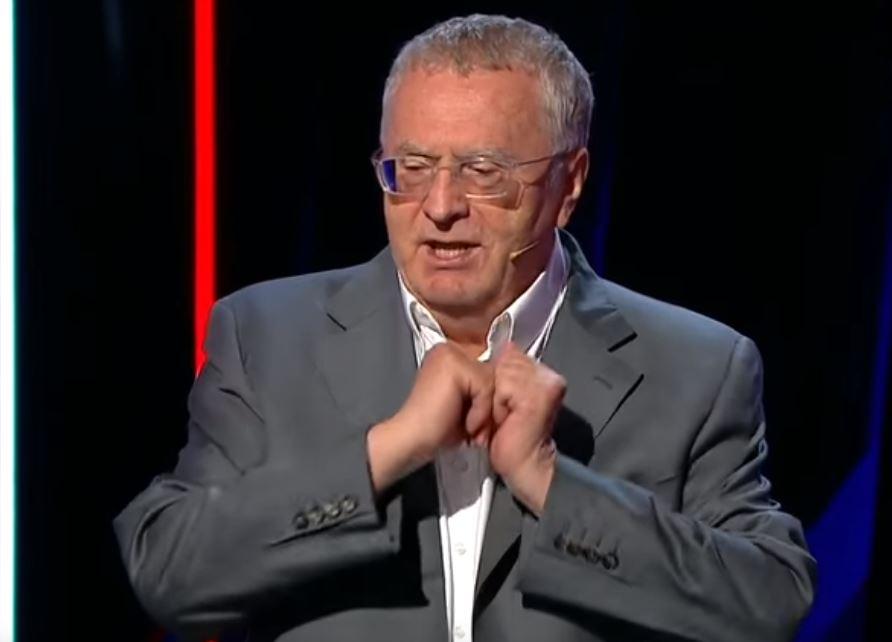 Snap from Youtube video Rossiya 24
The Prosecutor General's Office (PGO) of Ukraine has prepared a suspicion notice charging prominent Russian lawmaker Vladimir Zhirinovsky with encroachment on the territorial integrity and inviolability of Ukraine.
As reported by the PGO's PR and media department, a pre-trial investigation has established that Zhirinovsky in February 2014, in a live broadcast from Russia aired by one of TV channels and also during a public rally voiced public calls for the accession of Crimea and south-eastern regions of Ukraine to Russia.
The PGO notes that on February 28, 2014, having come to Ukraine, visiting the Crimean cities of Simferopol and Sevastopol, the Russian official made public appeals to local residents and officials, inciting them to deliberate acts on illegally altering Ukrainian borders, according to the report.
Read also"Radioactive ash" syndrome: Russia's Zhirinovsky suggests nuking Poroshenko's residence
Also, Zhirinovsky signed off and ensured due submission on March 17, 2014 of an appeal to the Polish Ambassador in Moscow, calling on Polish leaders to hold referenda in western regions of Ukraine, following the example of an illegal referendum held in Crimea and Sevastopol, on the accession  of certain parts of Ukraine to neighboring states, including Poland.
On March 20, Zhirinovsky, as a Russian lawmaker, voted for the adoption of laws on Crimea and Sevastopol's accession to the Russian Federation, which later led to a full-scale occupation of the Crimean territory.
Read alsoZhirinovsky: Russia may give up on Nord Stream 2, TurkStream "if Trump gives Ukraine" to Moscow
On January 22, 2019, the Prosecutor General's Office of Ukraine prepared a suspicion notice, charging Vladimir Zhirinovsky with committing a crime under Part 3 Article 110 of the Criminal Code of Ukraine.
The politician could be sentenced in absentia for a term of seven to twelve years in prison, according to the PGO statement.