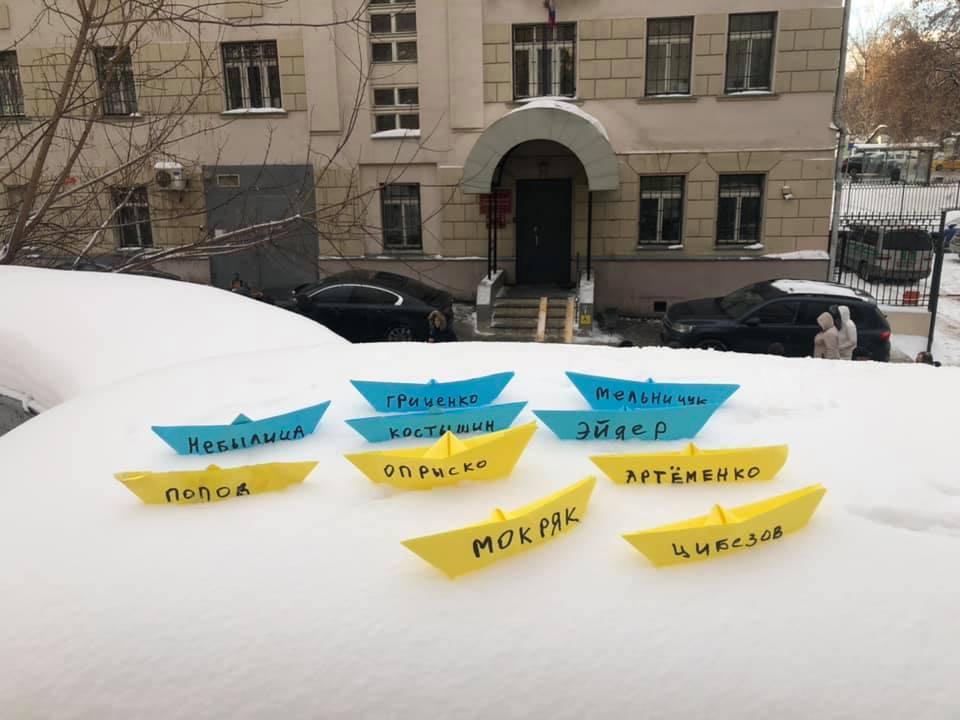 Three Ukrainian sailors were wounded amid the November 25 incident / Photo from facebook.com/RomanTsymbaliuk
Journalist and human rights activist Victoria Ivleva says three wounded Ukrainian sailors who were illegally arrested by the Russian Federation near the Kerch Strait on November 25 have been transferred to the Moscow-based Lefortovo detention center.
"The three wounded sailors – Andriy Eyder, Andriy Artemenko and Vasyl Soroka – were transferred from Matrosskaya Tishina to Lefortovo yesterday or today," she wrote on Facebook on January 27. "We have found out this by accident, trying to enroll in an electronic queue to bring parcels. It was not possible to do this as the reason was the "Recipient Not Found,'" she wrote.
They were previously kept in the hospital of the Matrosskaya Tishina detention center.
Read alsoPACE calls on Russia to handle captive Ukraine sailors as per Geneva Conventions: Official document
UNIAN memo. On the morning of November 25, Russia blocked the passage to the Kerch Strait for the Ukrainian tugboat "Yany Kapu" and two armored naval boats "Berdyansk" and "Nikopol," which were on a scheduled re-deployment from the Black Sea port of Odesa to the Azov Sea port of Mariupol. The Ukraine Navy Command noted that the Russian side had been informed of the plans to re-deploy the vessels in advance in accordance with international standards to ensure the safety of navigation. The Russian coast guard ship "Don" rammed the Ukrainian tugboat, damaging the Ukrainian vessel. As the Ukrainian boats were heading back in the Odesa direction after being rejected passage via the Kerch Strait, Russian coast guards opened aimed fire on them. All 24 crew members on board were captured and later remanded in custody for two months, being charged with "illegal border crossing" (the sailors are facing up to six years in prison). Three crewmen were wounded in the attack. Russian-controlled "courts" in occupied Crimea ruled that all 24 detainees should be remanded in custody, after which they were transferred to the Moscow-based Lefortovo and Matrosskaya Tishina detention centers. Moscow's Lefortovo district court in the middle of January 2019, decided to keep the Ukrainian sailors in remand until the end of April 2019.