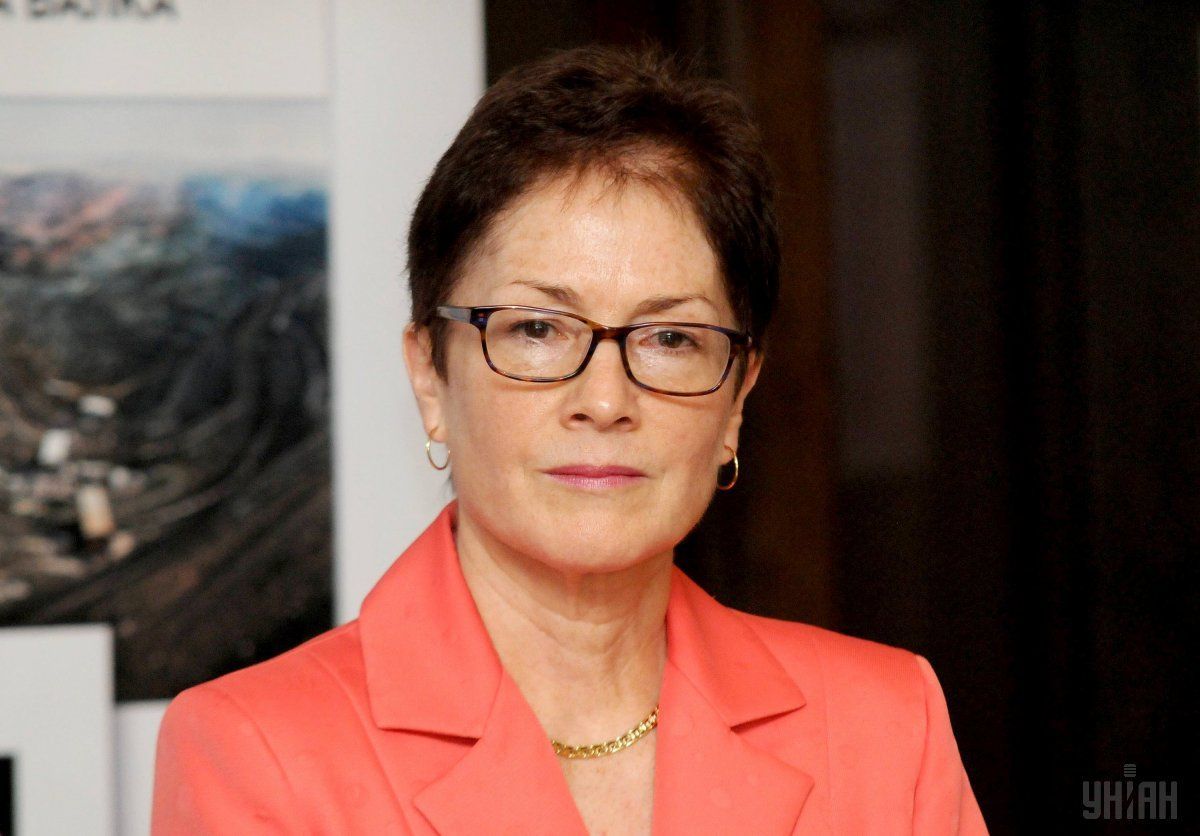 Photo from UNIAN
U.S. Ambassador to Ukraine Marie Yovanovitch has spoken of Washington's expectations from the upcoming elections in Ukraine.
"I don't need to tell anybody in this room that Ukraine is entering a really critical period with the elections that are coming up," the envoy said, speaking at the Ukrainian Leadership Academy on Monday, according to the U.S. Embassy press service.
She added that "it's only the Ukrainian people who should choose Ukraine's path."
Commenting on who the United States supports in the upcoming elections, the Ambassador said: "I don't think you are going to be surprised when I tell you – we support the Ukrainian people."
Read alsoU.S. envoy urges Russia to respect Ukraine's sovereignty, territorial integrity
"As the presidential elections season moves forward, we in the U.S. share the expectations of the Ukrainian people. That 'titushki' won't be a part of those elections, that campaigns' staff should not be worried about getting beaten up or harassed, that money doesn't buy votes in the villages, that disinformation is not used by the Russians or any other candidates to undermine the truth. And that full participation by all Ukrainian citizens is facilitated," Yovanovitch said.
At the same time, the diplomat noted the goals she believes Ukraine should seek to fulfill.
"Ukraine has to remain resolute on its path toward peace and reform, with stable and strong foundations for its economic growth, and secure in principled and uncompromising western values," the U.S. Ambassador said.
The diplomat stated that a large majority of Ukrainians are "united in their enduring support of three priorities: a successful end to the conflict in eastern Ukraine; a prosperous economy; and a government that works for Ukrainians, respects their rights, and treats all citizens equally under the law."
"The U.S. stands firmly alongside the Ukrainian people and believes that you – like individuals all around the world – deserve those opportunities," Yovanovitch added.