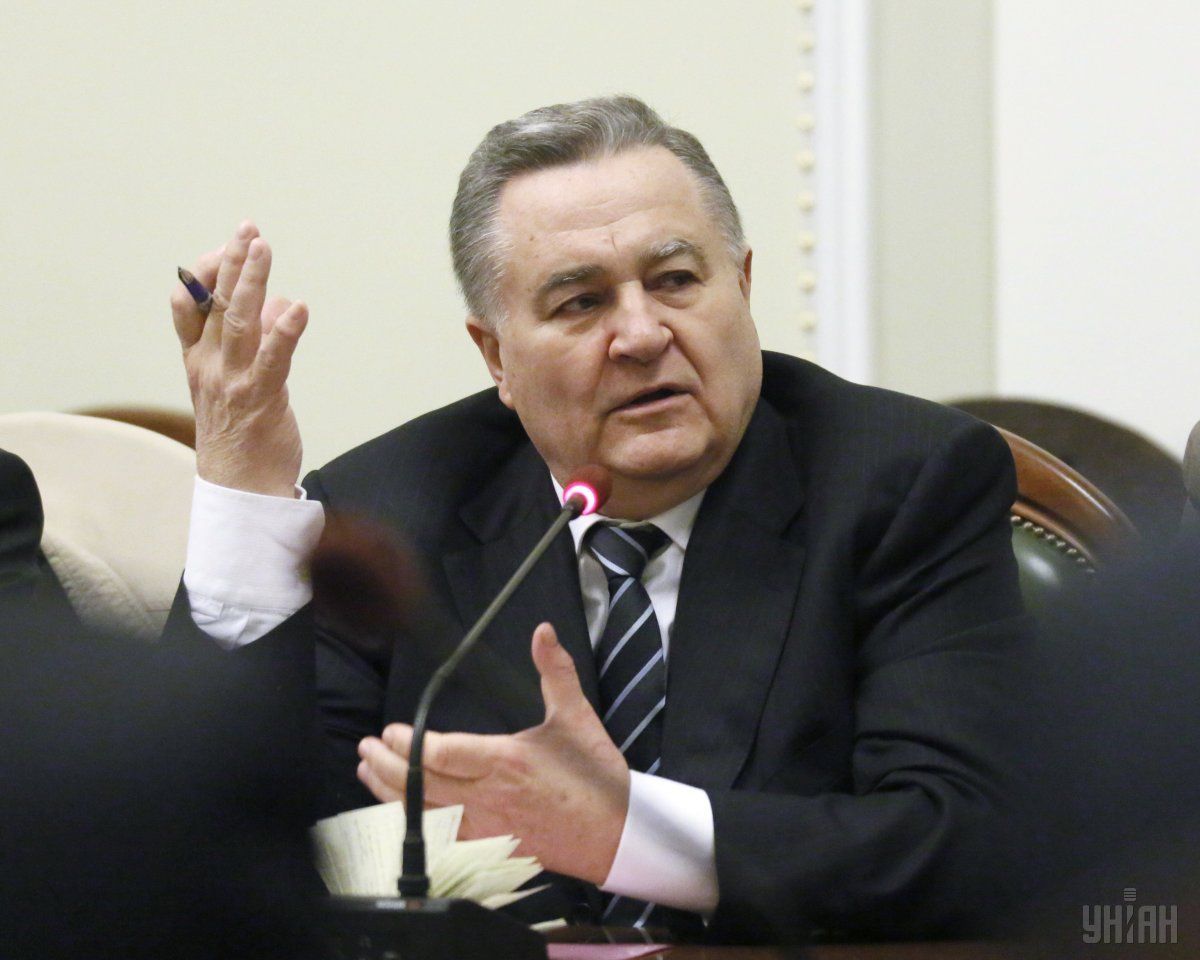 Photo from UNIAN
Belarusian President Alexander Lukashenko met with Ukraine's envoy to the Trilateral Contact Group (TCG) at the Minsk talks on Donbas Yevgenij (Yevhen) Marchuk on January 29, 2019.
The meeting focused, among other things, on various aspects of the Belarusian-Ukrainian relations, enhancement of trade and economic cooperation, the Belarusian news agency BelTA reported.
Read also"Scolded by Kremlin": Ukraine envoy on militants turning down detainee swap offer
According to Lukashenko, bilateral trade reached its peak of $8 billion a few years ago. "This was the best figure. Now we have about $5.5 billion. Of course, it is not our level. We can increase our bilateral trade, and this is our goal," he said.
Marchuk, in turn, conveyed greetings to the Belarusian leader from Ukrainian President Petro Poroshenko. "I saw him yesterday. He asked me to tell you that he is satisfied with the progress in Belarusian-Ukrainian cooperation, especially after the forum of regions and other things. The bilateral commission is working with unfailing regularity," he said.
The countries maintain good relations at a personal level. "The attitude to Belarus and to you as the president of Belarus is good. You are a very popular person in Ukraine. I am saying this sincerely," Marchuk said.
The parties also mentioned plans to complete the demarcation of the common border in 2019.
The representative of Ukraine shared his impressions from the visit to Belarus. "I have been taking part in this negotiations process for five years. Apart from this heavy burden, I visited your fantastic library. I stayed for Saturday on purpose. There are not many such libraries in the world. I visited your opera theater, the Museum of Yanka Kupala… It was amazing."