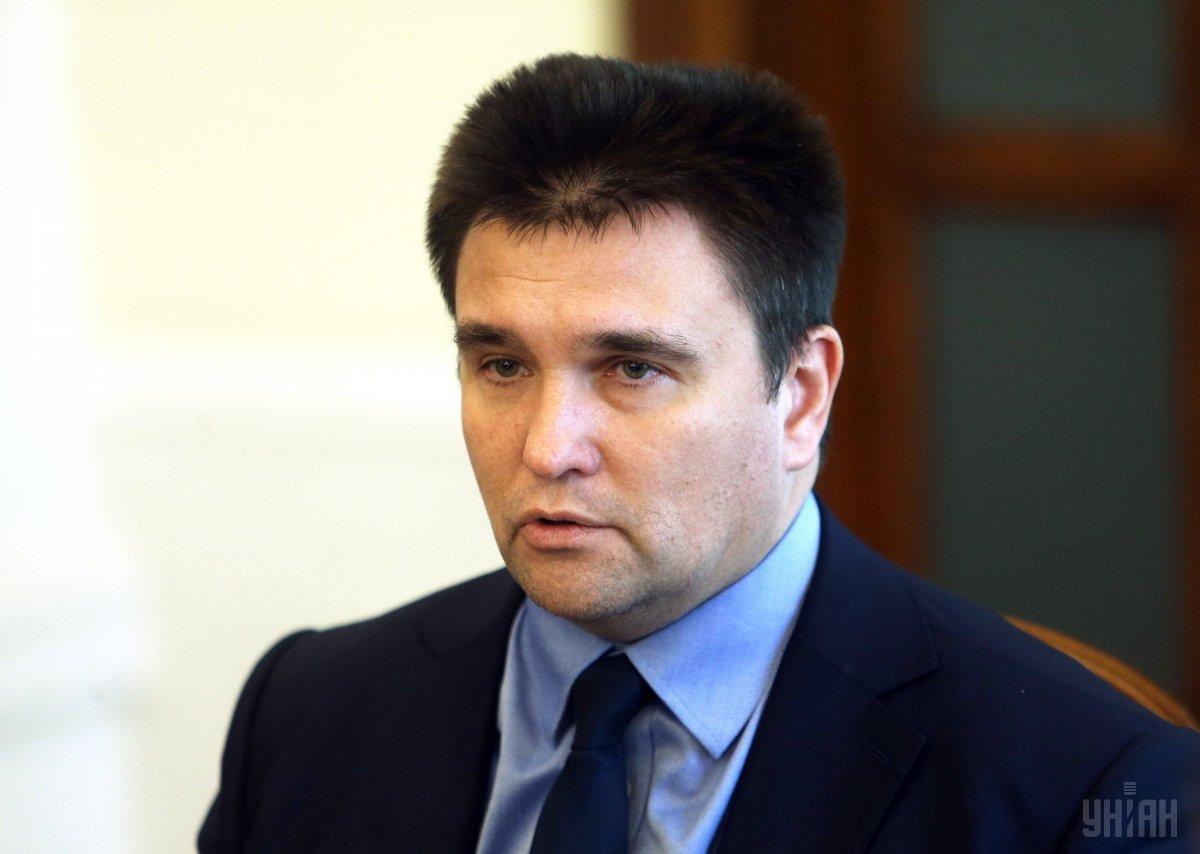 Photo from UNIAN
Ukrainian Foreign Minister Pavlo Klimkin states that the plan for the Donbas settlement recently voiced by Special Representative of the OSCE Chairman-in-Office in Ukraine and in the Trilateral Contact Group on Donbas, Martin Sajdik, is the latter's personal vision, while it is worth talking about real things after the "LPR" and "DPR" disappear.
Speaking in Mariupol, Klimkin said: "First of all, there is no fundamentally new plan. Mr. Sajdik presented his vision late last year. These are suggestions that need to be worked on. I have already said that in form, and only in form, is there some progress because it is very important that at least Mr. Sajdik and his colleagues understood that an international component is needed – an international military component, a police component, and an international administration are needed. This is already a good thing."
Read alsoEurope needs Ukraine to win in geopolitical game – Rzeczpospolita
"In the sense, this is the same thing so far[…] If you carefully read these proposals… we do want the international component to come in there first and prepare the occupied Donbas for normal, free, and fair elections. And this is precisely the logic of all our proposals. If you read this plan, this is not mentioned there, and the most important thing is the criteria," added Klimkin.
In this regard, he said there can be no easing of Russia sanctions once the first steps of the announced plan start being implemented.
Read alsoOSCE envoy tells of new Donbas settlement plan
"I'm telling everyone – and I'm not using diplomatic language here – who wants to fool us, by saying" let's start something, and we immediately cut sanctions, and this will be the way… It won't be like that. We need real elections – fair and free," said Klimkin.
Also, he said that "when there is no "DPR" and "LPR", then we'll be talking about real things."
"In terms of the form, there are ideas that have already been incorporated from us. We need an international component. Meanwhile, in terms of the sequence of proposals, this is only a preliminary vision, and we need to work on it," the foreign minister stressed.