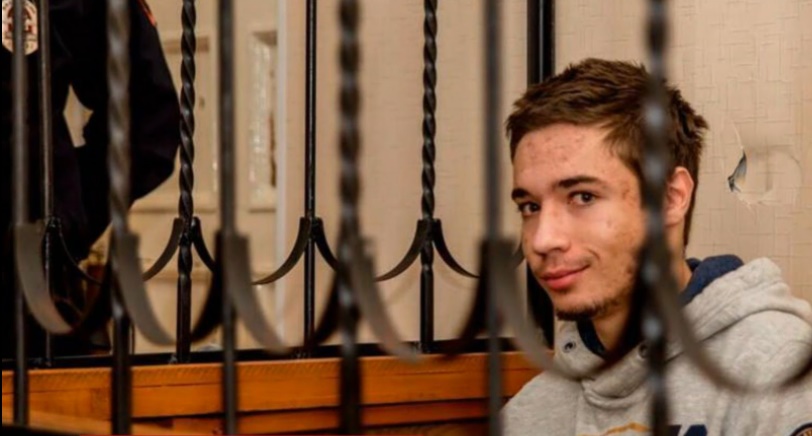 Snap from video
The Ukrainian foreign ministry says Russia has denied a Ukrainian consul's an opportunity to visit the illegally detained political prisoner, Pavlo Hryb.
"The Ministry of Foreign Affairs of Ukraine strongly protests against the receipt on January 29 of the refusal of the Russian side to grant the Ukrainian consul permission to visit the illegally convicted citizen of Ukraine Pavlo Hryb," the ministry's statement reads.
"The Ministry regards such a step a gross violation by Russia of its international obligations, in particular, provisions of Article 13 of the Consular Convention between Ukraine and the Russian Federation, which provides for the right of consular officials of Ukraine to visit Ukrainian citizens in detention facilities across Russia," the Ukrainian diplomats note.
The statement adds that such actions by the Russian side are seen as a "deliberate intention to hide the actual health condition of Pavlo Hryb."
Read alsoU.S. diplomats "deeply concerned" by reports on health condition of Ukrainian political prisoner held in Russia
The diplomats "demand immediate access of Ukrainian consular officials to Pavlo Hryb, as well as an urgent and comprehensive medical examination of the Ukrainian in a specialized medical facility."
As UNIAN reported earlier, Pavlo Hryb is being tried in Russia on trumped-up "terrorist" charges as investigators claim he instructed an accomplice to set off an explosive device at a Russian schoolyard.
He was just 19 when he was abducted by the FSB from Belarus on August 24, 2017, after going there to meet who he thought was a young woman he had chatted with online, and fallen in love with. 
On January 18, 2019, the now 20-year-old told a Russian court that he believes the person he met in Belarus, who is the prosecution's 'key witness', to be an FSB set up, and not the young woman he originally corresponded with.
He also gave disturbing details of the violence he was subjected to following his abduction to force a 'confession' from him, according to the Kharkiv Human Rights Protection Group.