Kazakh president calls EU and US sanctions against Russia 'barbaric'
The Kazakh government believes the U.S. and EU sanctions against Russia are barbaric, as they also affect Kazakhstan, Kazakh President Nursultan Nazarbayev said on Wednesday at a government meeting, according to Radio Liberty.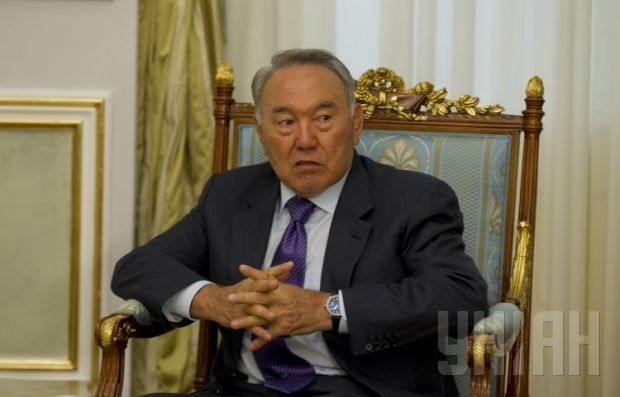 UNIAN
"I believe that Russia will be able to get out of the economic crisis with dignity," Nazarbayev said.
He also called on the Kazakh central bank to take measures for the de-dollarization of the economy of Kazakhstan, and urged the residents to change their dollars into Kazakh tenge.
"The sharp fall of the Russian ruble has damaged Kazakh companies," he said.
At the same time, he indirectly blamed the West, saying that the current situation was the result of external factors and was not related to Kazakhstan's membership of the Eurasian Economic Union, a Russian-led rival to the European Union.
As reported earlier, Kazakhstan indirectly criticized Moscow for its invasion of Ukraine, which has had economic blowback effects on Kazakhstan and other trading partners of the Russian Federation.
As UNIAN reported earlier, Nazarbayev discussed the situation in the Donbas with German Chancellor Angela Merkel and Russian President Vladimir Putin.
If you see a spelling error on our site, select it and press Ctrl+Enter