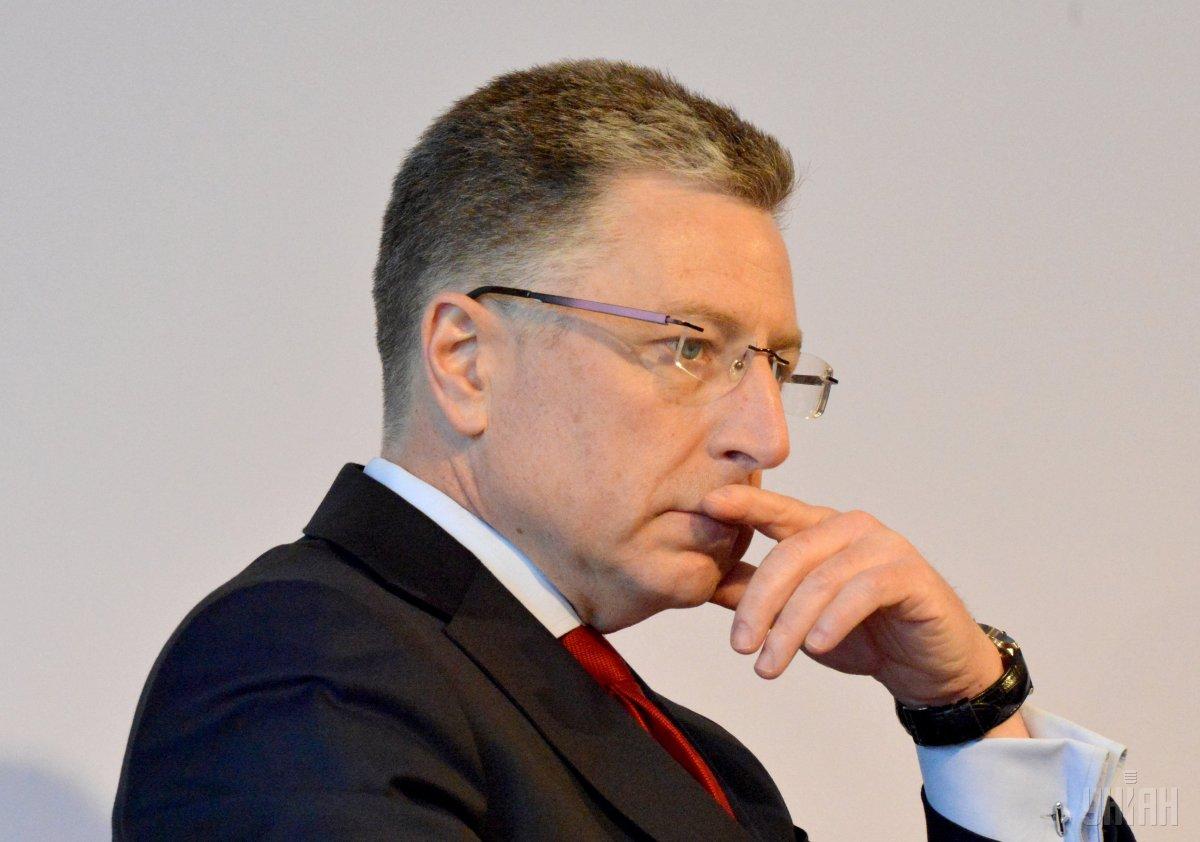 Photo from UNIAN
Special Representative of the U.S. State Department for Ukraine Negotiations, Kurt Volker, says both Washington and Brussels could impose additional sanctions on Russia as early as February in case Moscow refuses to release captured Ukrainian sailors.
"I can say that both the United States and Europe are looking into what additional measures we should be taking if Russia fails to return the sailors and continues to make those assertions of control of the Kerch Strait," Volker said during a phone briefing for European journalists organized from Brussels, according to an UNIAN correspondent.
At the same time, he noted that there are disputes on the part of Russia as regards the events with the blocking by Russia of the Kerch Strait, pursuit of Ukrainian vessels by Russian warships in international waters, and their seizure.
Read alsoEU steps up pressure on Russia over Ukraine – media
He added that in February, the U.S. would be reviewing the set of sanctions introduced over the illegal annexation of Crimea.
"The EU is looking at additional sanctions as well. Nothing has been agreed yet, and they have a foreign ministers' meeting coming up also in February," Volker said.
"And we do call on Russia immediately to release the sailors and to try to come back to a diplomatic track of resolving this crisis," said the Ambassador.
Read alsoCzech, Danish foreign ministers following Mariupol visit call on EU to be ready for "targeted measures" against Russia
He added that the EU had brought up the issue of a possibility to slam sanctions on Russian ships servicing Russian ports in the Sea of Azov, or otherwise addressing Russian ports there. "We've had some recent consultations with some of our EU partners just in the past few days where this topic was discussed."
As UNIAN reported earlier, Danish and Czech foreign ministers this week called on Brussels to consider targeted sanctions against Russia in case Russia fails to release captured Ukrainian sailors.
The issue will be raised at the upcoming EU foreign ministers' meeting on Feb 18.