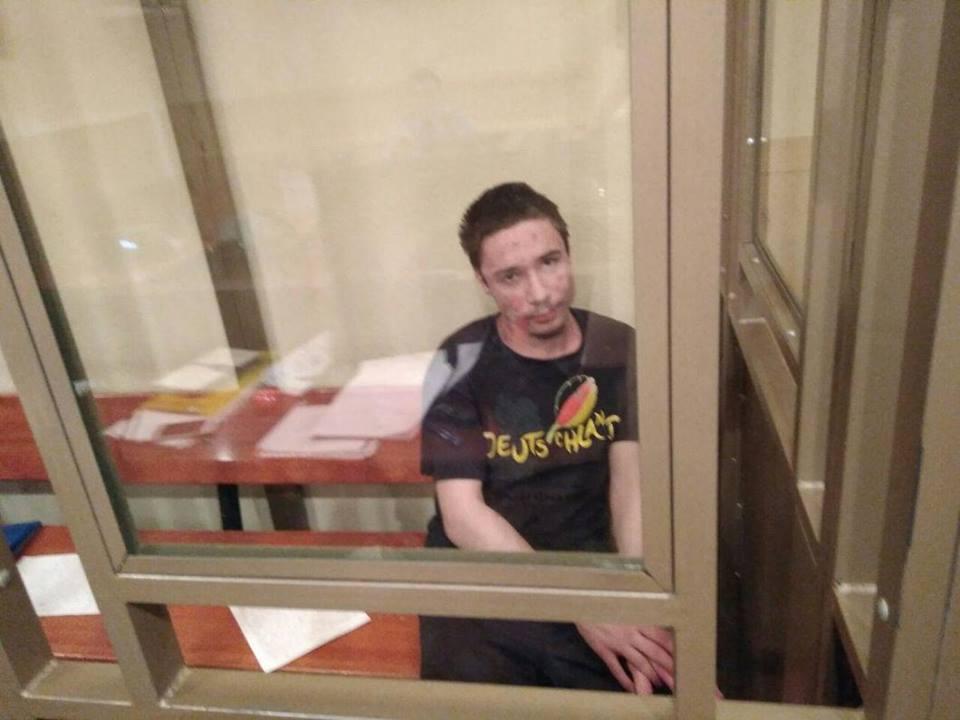 Facebook
A Ukrainian political prisoner, a 20-year-old Pavlo Hryb, complained to the court in Russia during the latest hearing in his case where he is being tried on trumped-up "terrorism" charges that he had been subjected to physical and psychological pressure by investigators during the pretrial probe, aimed at making him "confess", his father, Ihor Hryb, told UNIAN.
"Today, a court hearing was held. For the third time in a row, Pavlo declared that it was impossible for him to participate in the hearing due to severe stomach pains and a severe headache," he said.
The father added that the court did not take this into account, but called an ambulance.
"Again, the same anesthetic shot. The paramedic advised that he lie down and rest for 15 minutes. But the court did not pay attention to this and pursued with the hearing," said Ihor Hryb.
Read alsoRussia denies Ukrainian consul access to political prisoner Pavlo Hryb who needs urgent medical care
Also, he noted that at the trial, Pavlo had made statements regarding the use of "physical and psychological pressure by investigators and operatives, apparently in Krasnodar, during the pre-trial probe, for the purpose of making him confess."
"The court decided to investigate the said statement. Now this investigation will be carried out. And in connection with this fact, the next court trial on the merits will take place on February 18. That's if this investigation is carried out," said Ihor Hryb.
He noted that at the court hearing, the results of an independent medical examination of Pavlo's condition was provided, initiated by the young man's mother, at her own expense.
Read alsoAbducted Ukrainian hostage likely tricked by FSB pretending to be his internet "girlfriend"
Based on the findings of this examination, Ihor Hryb says, "Ukrainian professor Prytula made conclusions about the actual health condition of Pavlo.
"These materials were attached to the case materials by the court. And the court does not object to the participation in the next meeting of the Ukrainian Professor, Vasyl Pritula," said Hryb's father.