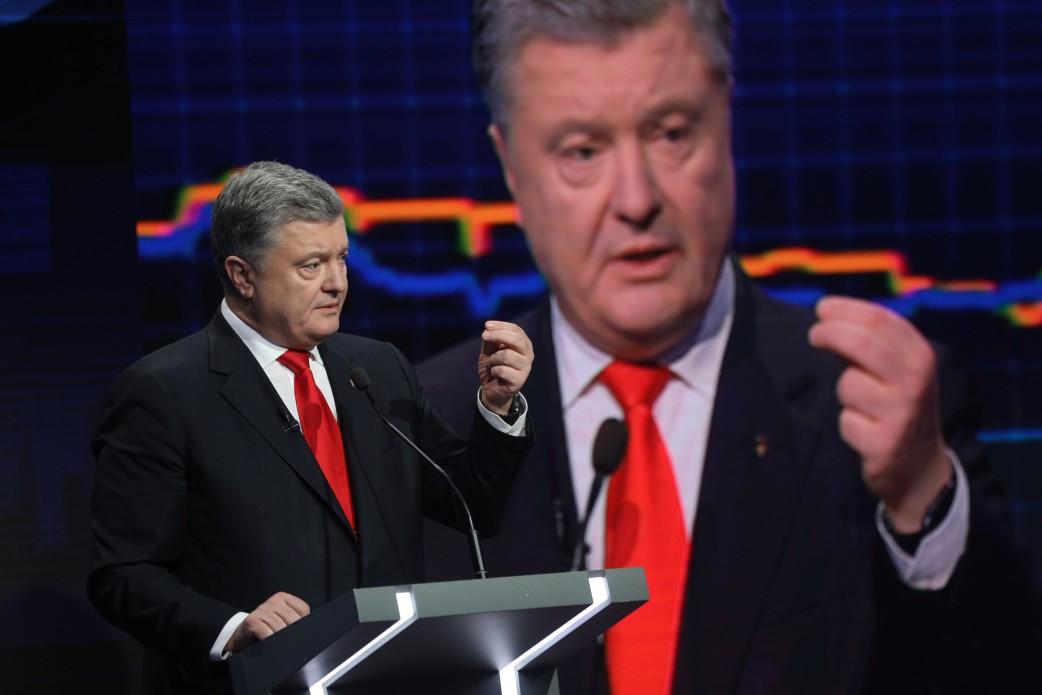 Poroshenko says Moscow wants to control entire Ukraine / Photo from president.gov.ua
Ukrainian President Petro Poroshenko says he is convinced that Russian President Vladimir Putin does not need the temporarily occupied Crimea and Donbas – he wants to "put a Russian yoke back on entire Ukraine."
"When will the war end? This is a very important question, because the subject of peace is exploited by all presidential candidates in Ukraine. The absolute majority of them declare that they know where the peace is. 'There, just around the corner, if you kneel down and beg – the peace will be there.' Let me disappoint you – [Russian President Vladimir] Putin is there, just around the corner, waiting for you," Poroshenko said on ICTV's Freedom of Speech program.
Read alsoPutin will not dare push for land corridor to Crimea – Stratfor
According to Poroshenko, Putin seeks the liquidation of the Orthodox Church of Ukraine and the federalization of Ukraine, for "Moscow to decide which direction the Ukrainian state and the Ukrainian people should move."
"Put this to the vote at a referendum, ask [the people], you will be disappointed – Ukrainians are a free nation, they will never agree to this," he said.
Russian President Vladimir Putin said earlier that the Russian Federation reserves the right to react in case of a threat to the right to freedom of religion in Ukraine.