Russian State Duma says no automatic release for Savchenko
There is no mechanism for the automatic release of citizen of Ukraine Nadia Savchenko, and her innocence must be proved in court, the chairman of the State Duma's Foreign Affairs Committee Aleksey Pushkov said on Thursday, according to Russian news agency TASS.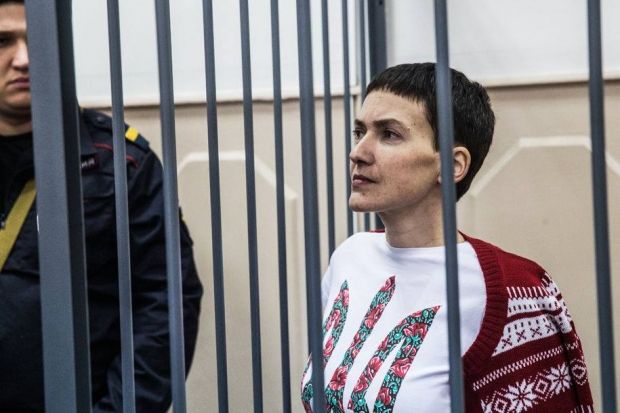 Photo from facebook.com/Batkivshchyna
According to Pushkov, the information on Savchenko needs to be confirmed, as it is a highly emotional topic.
"As far as I understand, if [Ukrainian President Petro] Poroshenko made this statement in Minsk, it was probably very important for him to send a signal to Kyiv that he had achieved something [with regard to] the fate of Savchenko," he said.
"However, very serious charges were made againsst Savchenko. In order to withdraw them, either the investigating authorities must recognize that these charges are not sufficiently substantiated, or a court hearing must be held that will decide on her innocence," Pushkov said.
"There is no mechanism for the automatic release of a person who is accused of complicity in murder, in this case, of a Russian journalist," he said.
"Another thing is that, perhaps, the fate of Savchenko will be subject to further negotiations," Pushkov said.
He said did not rule out that during such negotiations the parties could reach an agreement to allow international observers and representatives of other states to visit Savchenko.
"But it is almost impossible to make Russia to abandon actions taken [to uphold] the rule of law. In this case, either the investigation will conclude that the charges are not substantiated, or the court will decide on her innocence," he said.
"Therefore, we hope that this problem will not be an obstacle to the implementation of the Minsk agreements," he said.
If you see a spelling error on our site, select it and press Ctrl+Enter