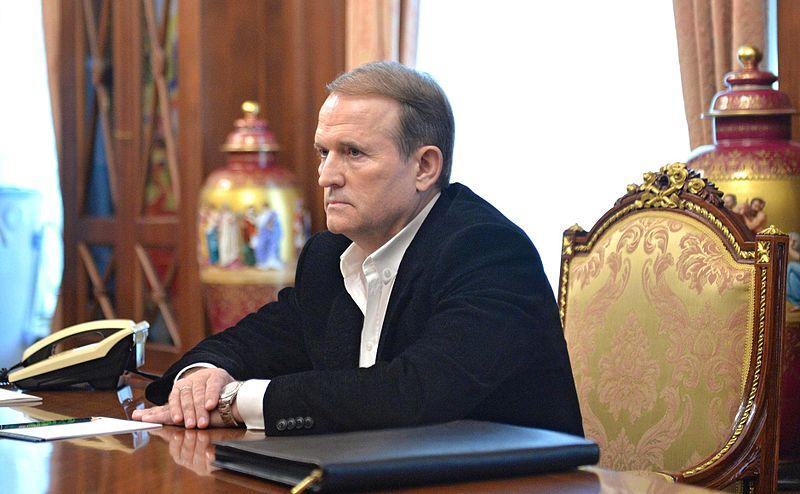 Wikimedia Commons
Press secretary of the Prosecutor General's Office (PGO) of Ukraine, Andriy Lysenko, has said the SBU Security Service of Ukraine will verify the PGO's report about possible illegal activities of Viktor Medvedchuk, leader of the Ukrainian Choice organization, member of the Za Zhittia [For Life] Party, known for his close ties with Russian President Vladimir Putin; and following the probe, investigators may apply to the court to consider a preventive measure against him.
"The materials submitted to the Prosecutor General's Office, namely, the appeal of Ukrainian MP Andrii Teteruk, will be transferred to the SBU shortly, for them to investigate," he said, commenting on allegations put forward against the politician, according to the Obozrevatel media outlet.
"According to the current legislation, prosecutors supervise the investigation procedure, but the very investigative actions will be carried out by the Security Service of Ukraine. The SBU should conduct an investigation, collect all materials available in the media consisting Medvedchuk's speeches, conduct a number of examinations, investigative actions, and based on these results, it will be possible to talk about serving a suspicion notice," he added.
Read alsoPutin's crony Medvedchuk seeks to create Donbas Autonomous Region, amend Constitution
According to the PGO official, "as soon as suspicion is drafted, there will be a petition to the court to elect a preventive measure if there is a relevant evidence base."
He recalled charges against Medvedchuk: "Article 110 of the Criminal Code of Ukraine (encroachment on the territorial integrity and inviolability of Ukraine). This is from three to five years in prison with confiscation of property. Also, it's Article 111 of the Criminal Code of Ukraine (high treason). It is a more serious charge: from 12 to 15 years in prison with confiscation of property."
Lysenko also assured that "no one will drag with the investigation," thus dismissing pessimism over the prospects of the criminal probe of Viktor Medvedchuk.