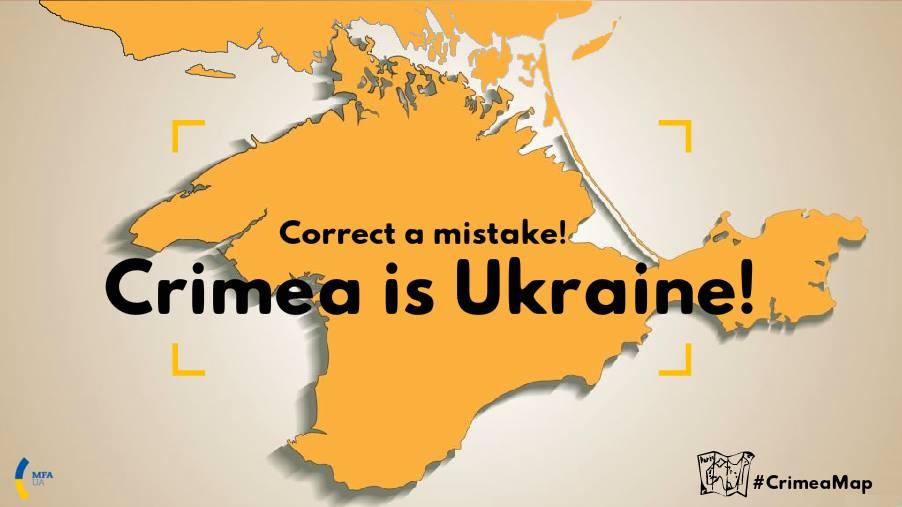 Image from facebook.com/ambassadeukraineenfrance
The Embassy of Ukraine in France has called on the French news agency Agence France-Presse (AFP) to fix the map where Ukraine's Crimean peninsula is designated as Russian territory.
"Despite repeated explanations and the unambiguously clear position of the international community, some French media continue making mistakes by showing illegally annexed Crimea on maps as Russia's territory," the Embassy of Ukraine in France said on Facebook.
In particular, an incorrect map was posted on AFP's Twitter on February 5.
"The embassy asked the agency's heads to take the necessary measures to fix the situation and prevent such cases in future. We expect an adequate response," the embassy said.
UNIAN memo. Russia annexed Ukraine's Crimea in March 2014 after its troops had occupied the peninsula. An illegal referendum was held for Crimeans to decide on accession to Russia. De-facto Crimean authorities reported that allegedly 96.77% of the Crimean population had voted for joining Russia. On March 18, 2014, the so-called agreement on the accession of Crimea and the city of Sevastopol to Russia was signed in the Kremlin. The West did not recognize the annexation in response to which sanctions against Russia were introduced. Ukraine's parliament voted to designate February 20, 2014, as the official date when the temporary occupation of Crimea began.