Merkel: EU not to cancel new sanctions against Russia
The European Union will not cancel new sanctions against Russia that are due to come into force on Monday, February 16, German Chancellor Angela Merkel said after an EU summit in Brussels on Thursday, according to German broadcaster Deutsche Welle.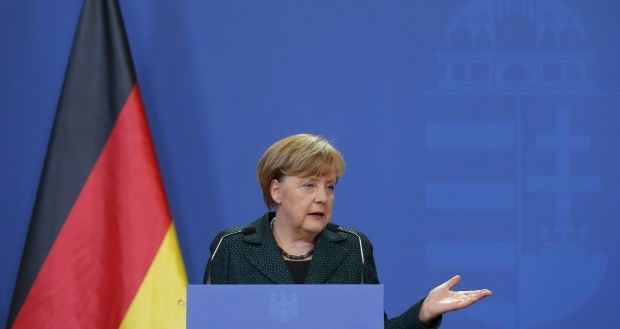 REUTERS
The adopted package of measures provides for the prohibition of entry to the EU of some of the Russian-backed militants and the freezing of the accounts of 19 individuals and nine companies. The names of these 19 people and the list of nine companies have not yet been made public.
"These sanctions were imposed in response to the shelling of Mariupol by the Russian-backed militants, resulting in numerous casualties among the civilian population," Merkel said.
"In addition, during the summit the European Commission was called on to prepare new possible sanctions against Russia if necessary. The EU should be open to all of the possibilities to respond," she said.
French President François Hollande, in turn, said he didn't rule out the possibility of easing sanctions against Russia if the agreements reached in Minsk are met, according to Reuters.
At the same time, President of the European Council, Donald Tusk, speaking about the prospect of possible future sanctions against the Russian Federation, has said that the EU is ready to take action, and even impose new sanctions if necessary.
"We are very careful now after the distressing experience with the first Minsk agreements. Therefore, our confidence in the good will of Russian President Vladimir Putin is limited," Tusk said.
If you see a spelling error on our site, select it and press Ctrl+Enter