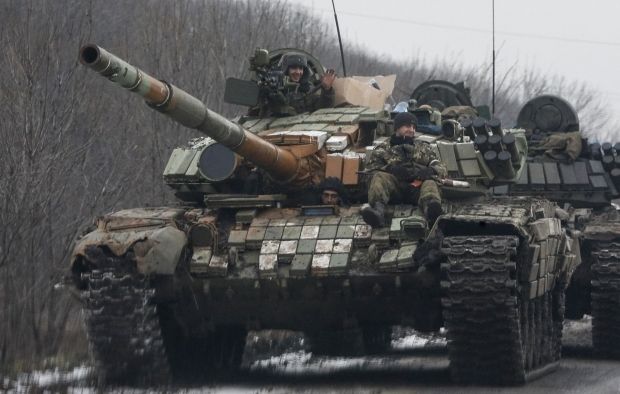 REUTERS
According to Klimkin, Ukraine and its partners "for the first time have obtained Russia's support and willingness to work on all elements of the Minsk agreements," Ukrainian newspaper Ukrainska Pravda reported.
Klimkin said the concept of the agreements envisages the establishment of a buffer zone for the withdrawal of heavy weapons.
"We will use all technical means to monitor the implementation of this process. And we will be provided with the satellite equipment to get the real picture," Klimkin said.
"We have received confirmation of the commitment to withdraw all foreign forces from the Donbas. Unfortunately, there is no clear date, but we will work on this issue in order to establish the feasibility and timing of this process," he added.
Klimkin also said the local elections in the Donbas envisaged by the Minsk agreements would be held under the close supervision of the OSCE.
"The OSCE will have to determine at the end whether the preparations for and the holding of the elections has been free and fair," Klimkin said.
"I am working hard to involve OSCE experts in consultations on the practical aspects of the preparations for such elections. The OSCE will monitor this process from the very beginning."