Poroshenko: No guarantee of implementation of Minsk agreements
The Ukrainian government is not sure that the latest agreements reached in Minsk will be implemented, Ukrainian President Petro Poroshenko said on Friday at a National Guard training center in the village of Novi Petrivtsi in Kyiv region.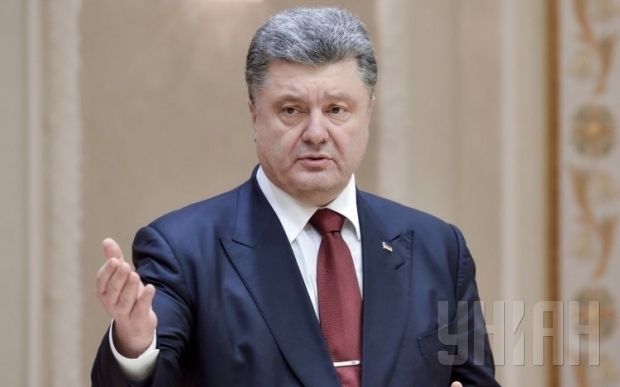 UNIAN
"We were able to reach the agreements that could give hope that the events in the Donbas would turn from the hot state into a state of political settlement," Poroshenko said.
"[But] I wish no one to have any illusions, and I don't want to give the impression of being a naive man. We still have a long way to a peace. And no one is sure that the peace terms that have been signed in Minsk will be implemented.
"But the main thing about [Thursday's] agreement is that the negotiations were held not within the framework of a Tripartite Contact Group, but directly between the French president, the Ukrainian president, the German chancellor and the Russian president. And we still hope that now the situation will be deescalated. There will be a ceasefire, the withdrawal of heavy weapons, and I hope that this way will lead us to peace."
As UNIAN reported earlier, on February 12, Ukrainian President Petro Poroshenko, Russian President Vladimir Putin, German Chancellor Angela Merkel and French President François Hollande held talks in Minsk to resolve the conflict in the Donbas.
Following the talks, the parties approved a package of measures aimed at the implementation of the Minsk agreements of September. In addition, the leaders of Ukraine, France, Germany and the Russian Federation adopted a declaration in support of these measures.
In addition to other provisions of the new agreements reached by the "Normandy Four" leaders on Thursday, the parties agreed on a ceasefire to be effective from 0000, February 15, as well as the withdrawal of all heavy weapons. The agreements also provide for the release and exchange of all prisoners. 
If you see a spelling error on our site, select it and press Ctrl+Enter