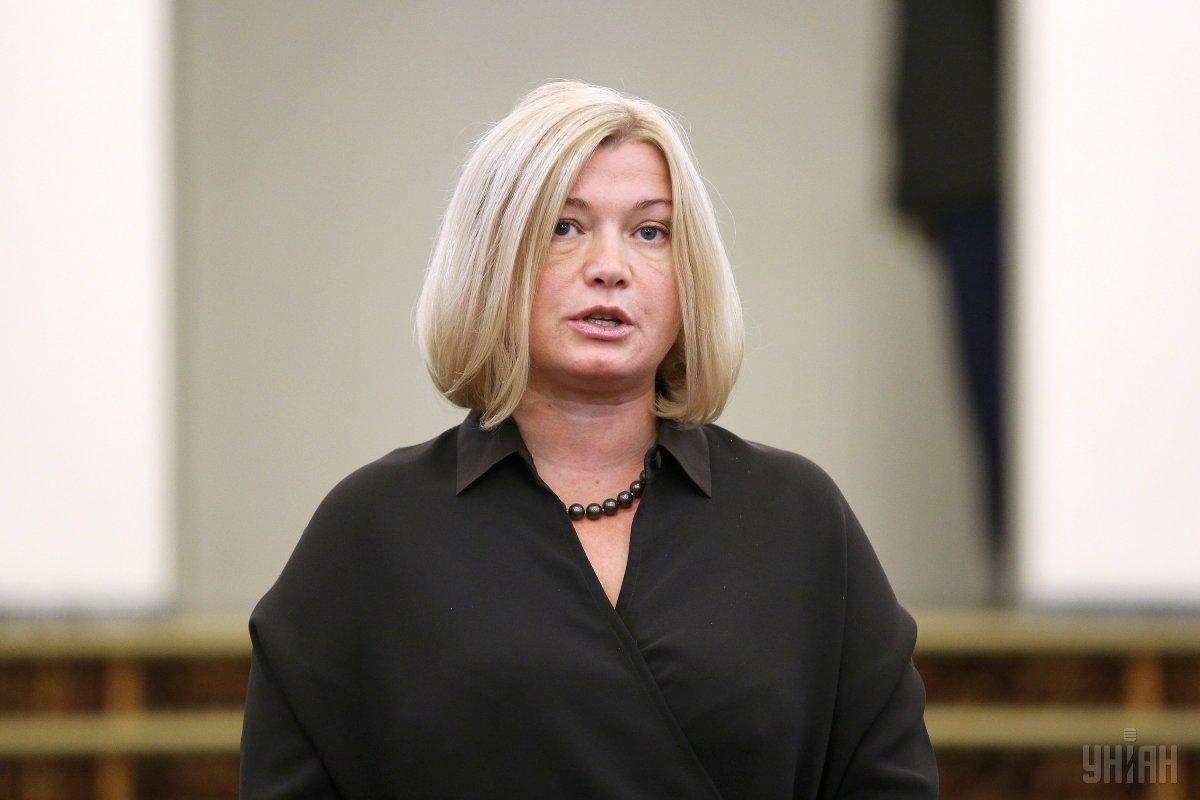 Photo from UNIAN
First Deputy Chairman of the Verkhovna Rada of Ukraine Iryna Gerashchenko has said the Ukrainian side is deeply disappointed and concerned over the fact that the OSCE reports on the results of the Russian presidential elections and the State Duma are silent about falsified and illegal "elections" in the occupied Crimea.
"We regard such silence as playing along with scenarios of creeping legitimization of Crimea theft. We will continue to express deep concern over this shameful fact at all of our meetings with the OSCE and other international partners. We are no less disappointed and concerned over the fact that, despite its mandate to work throughout Ukraine, the OSCE SMM fails to monitor the security and humanitarian situation in the Kerch Strait and Crimea, and does not insist on having constant access to the uncontrolled part of the Ukrainian-Russian border," she wrote on Facebook, commenting on the OSCE's statement where the organization expressed disappointment about Kyiv's decision to ban election observers from Russia.
Read alsoU.S. envoy Volker on Russian observers at Ukraine election: Security concerns are real
Kyiv had consistently fought to reduce the number of Russians in the OSCE SMM in recent years, she added, and after reducing the number of Russians and their "satellites," the OSCE mission immediately started seeing convoys of Russian hardware, new Russian radar systems…
"As a co-author of the bill banning Russian observers at our elections, I am pleased with yesterday's vote. We will continue to squeeze Russians out of all missions until the moment Crimea and Donbas are de-occupied. And we will be reminding the OSCE and other organizations that they should not play along with evil, allowing Russia to discredit these organizations and contribute to their degradation," Gerashchenko said.