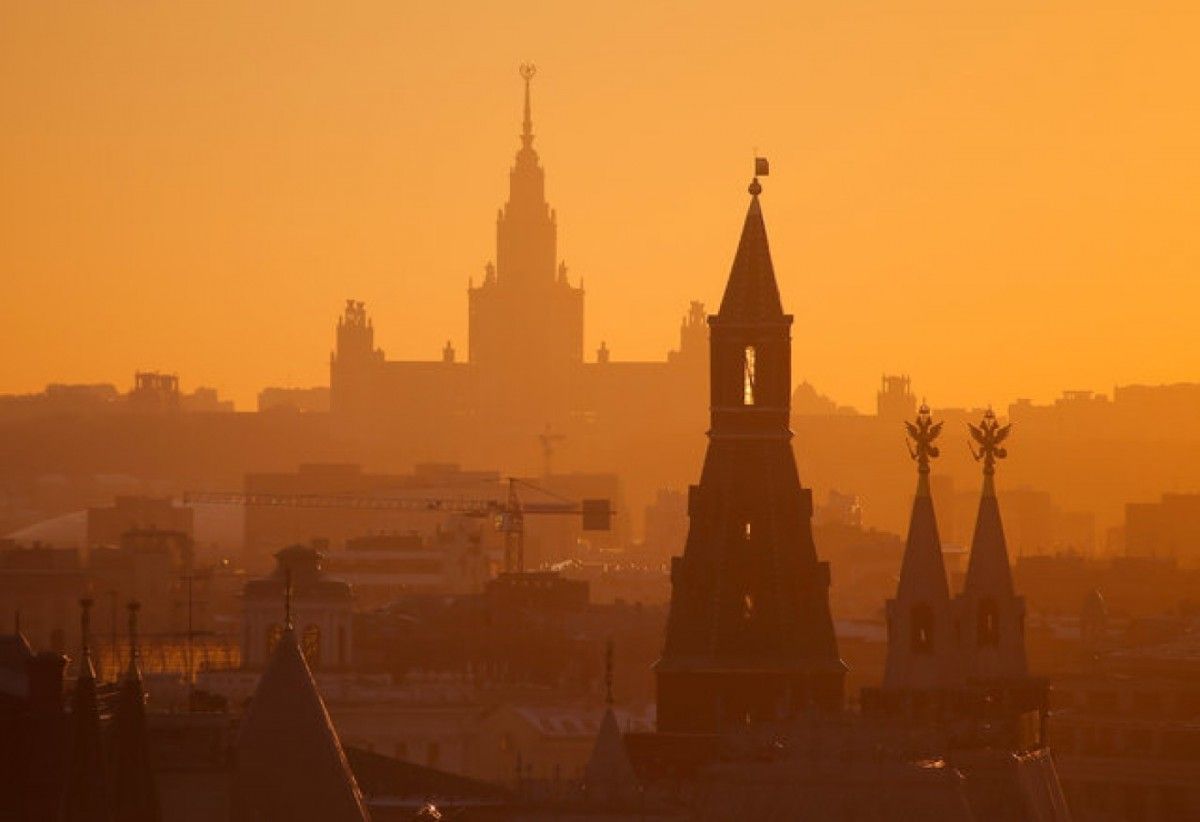 REUTERS
The Ministry of Information Policy of Ukraine on Tuesday, Feb 12, presented the "White Book of Special Information Operations Against Ukraine, 2014-2018."
The experts collected fake stories spun by Russian propaganda aimed at undermining Ukraine's territorial integrity and discrediting the country in the international arena, according to ZN.ua.
The book is structured as a set of "series" (narratives) with several "seasons" (sub-narratives) in each of them, which highlights Russian propagandists' consistency in their application in 2014-2018.
Read alsoGazeta Wyborcza: Russian trolls, propagandists intensify attacks on Ukraine ahead of elections
"This is not just a certain list of episodes and stories – this is the concept of vision we're offering our colleagues in the educational field, in the field of journalism, and in the area of state bodies. This is a concept of how one should view the situation that unfolds in the information space," Deputy Minister of Information Policy Dmytro Zolotukhin during a Kyiv presentation on Tuesday.
In the White Book, the authors showed which topics were most frequently exploited in Russia's information attacks on Ukraine, how they unfolded, and what channels were used to spread disinformation.
In particular, among such conditional "series" are the following: "Pocket ISIL", "Crimes of the Armed Forces of Ukraine and the Minsk Agreements", "Flight MH17: from Carlos to the Russian Buk","Invisible [Military] Units of Western Powers in Ukraine "," Fight for EU", "Search for Ukrainian weapons"," International Courts and Kremlin Lies","Ukraine as Failed State", and "Schizophrenia of the Occupier: Between Zoryan and Shkiryak".
Read alsoRussian disinformation on Facebook targeted Ukraine well before 2016 U.S. election - WP
"However, the book is not a fixed version. These 'series' continue – they are now in production. And we are trying to present you this model only to continue working on it," added Zolotukhin.
The electronic version of the book [in Ukrainian] is published on the website of the Ministry of Information Policy.
According to the research by the European Union's disinformation watchdog, "EU vs Disinformation", Ukraine tops the list of the countries, information on which is being distorted by Russian media. Most often, Russian state-owned media spread disinformation about Ukraine's foreign debts, the Ukrainian army, and the country's president.