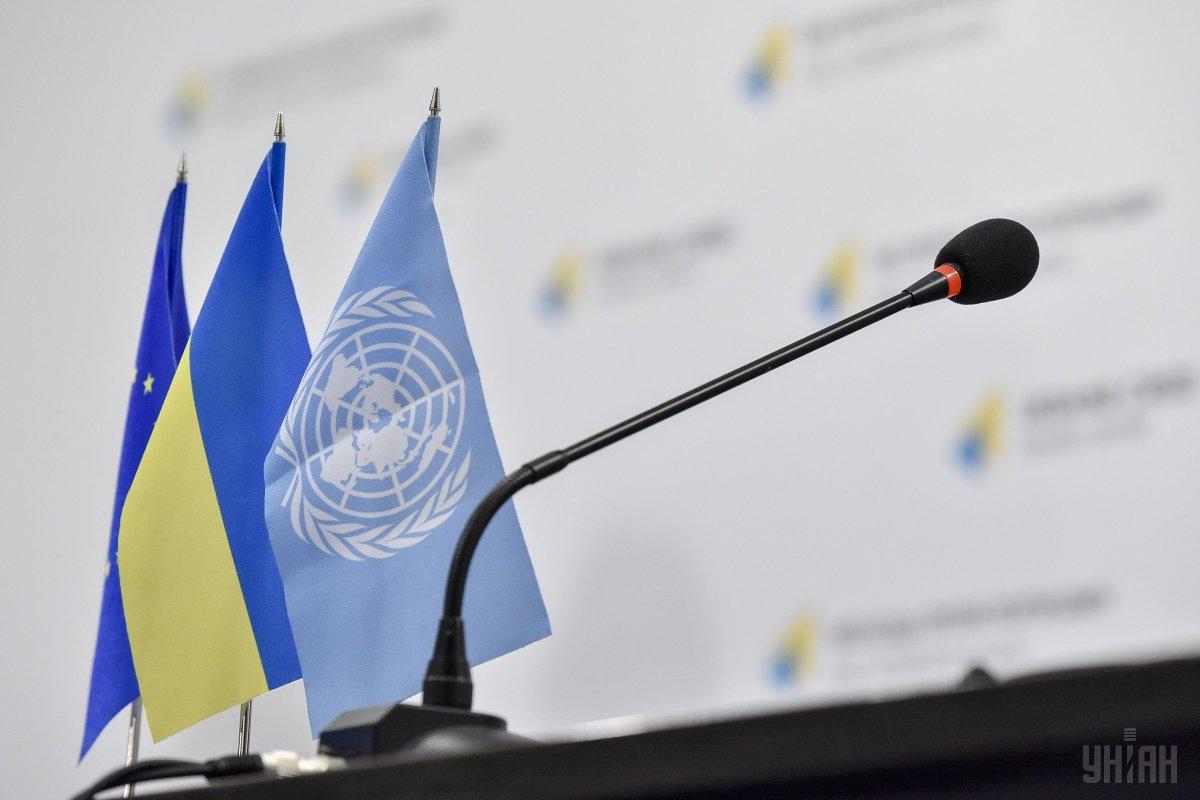 Photo from UNIAN
On February 20, the UN General Assembly will discuss the situation in the Ukrainian territories occupied by Russia, that's according to Kateryna Zelenko, MFA Ukraine's press secretary.
"I think that the international community will clearly demonstrate their attitude to the Russian position as early as February 20, when the situation in the occupied territories of Ukraine will be discussed at the UN General Assembly," Zelenko told a Kyiv press conference Tuesday, according to an UNIAN correspondent.
"There, we hope to hear many statements by the UN member states in support of Ukraine," Zelenko said, adding that the discussion was initiated by the Ukrainian side.
Read alsoUNGA votes for resolution calling for end to Russia's occupation, militarization of Crimea
"This is actually the first time the debate on the situation in the occupied territories is put on the General Assembly's agenda. And this will be a reliable platform that will demonstrate how ready the international community is to support Ukraine," Zelenko said.
"This will send an additional signal from our international partners in support of Ukraine regarding the restoration of sovereignty over the occupied territories and the cessation of aggression," the Foreign Ministry spokeswoman said.