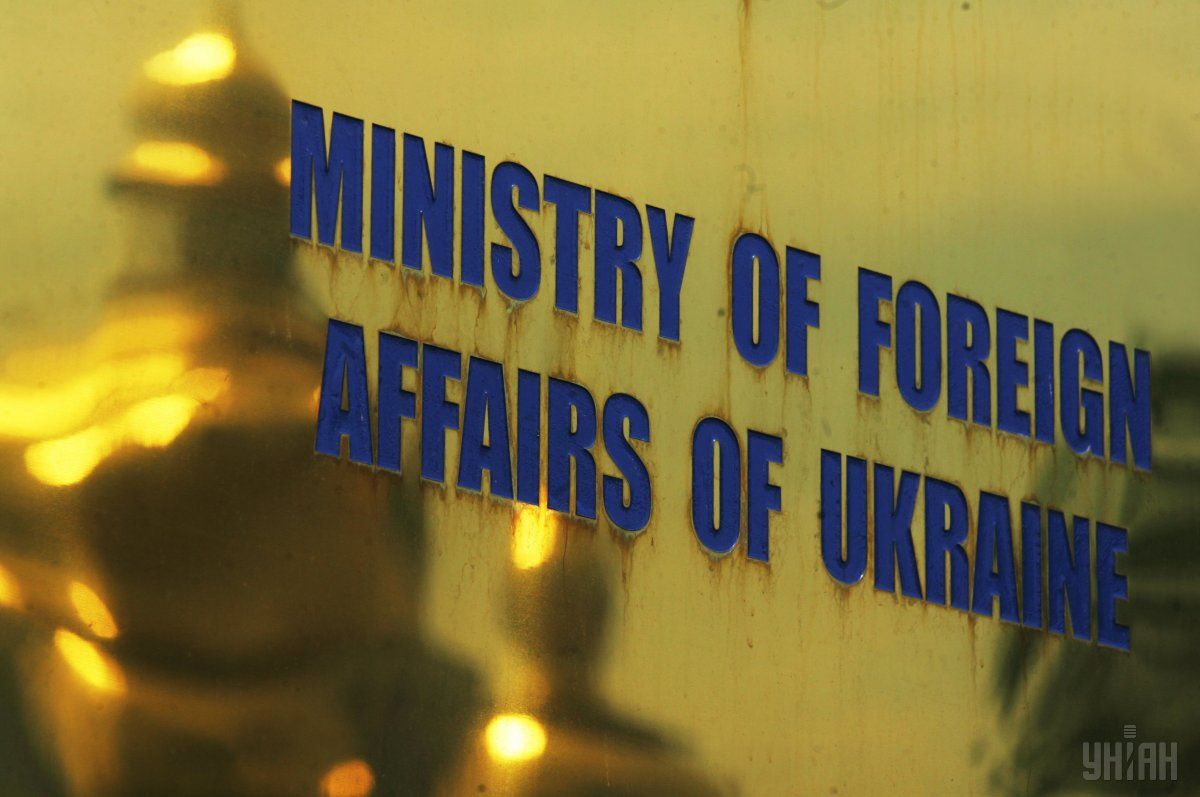 Photo from UNIAN
The Ministry of Foreign Affairs of Ukraine on the fourth anniversary of the signing of the Package of Measures for the Implementation of the Minsk Agreements stated that the Kremlin has been showing contempt for their provisions.
"By signing this document, as well as the two previous documents under the Minsk agreements [the Minsk Protocol and Memorandum], Russia made a clear commitment to a peaceful settlement in Donbas," speaker for the Foreign Ministry of Ukraine Kateryna Zelenko said at a press conference in Kyiv Tuesday, according to an UNIAN correspondent.
In this regard, she noted that demanding from Russia fulfillment of their obligations under the Minsk Agreements is one of the key elements of Ukraine partners' position on resolving the conflict in eastern Ukraine.
"Ukraine sees no alternative to political and diplomatic instruments for resolving the conflict in Donbas. Ukraine's progress in implementing the Minsk agreements is recognized by our partners," she stressed.
The official added that de-escalation is possible only under the condition of implementation of priority security measures under the Minsk agreements, in particular, a cease-fire, withdrawal of heavy weapons and ensuring unhindered monitoring by OSCE observers.
Read alsoPoroshenko comments on "Sajdik Plan" for Donbas
"We constantly inform our partners about Russia's violations of the Minsk agreements. Ukrainian positions in Donbas are shelled daily," Zelenko said.
Also, the diplomat said that during the latest cease-fire regime introduced on New Year's holidays, the invaders shelled Ukrainian positions almost 300 times, killing five Ukrainian military and wounding another 37.
"Russia is also blocking the process of hostage exchange," the foreign ministry spokeswoman said.
"If we look directly at the question of Russia's loyalty to Minsk agreements, which will be discussed today at the UN Security Council meeting, we can say that in 2014-2018, the Kremlin showed its contempt for these provisions when fake elections were held in the occupied territory," she said.
Read alsoSajdik's "Peace Plan" could legitimize "DPR", "LPR – minister
"To hide their aggressive actions, Russian forces regularly restrict freedom of movement and access of OSCE observers," she added.
However, according to Ukrainian diplomats, the deployment of a UN peacekeeping mission will help unblock the implementation of Minsk agreements and bring peace to Donbas.
"In this regard, Ukraine continues to work with partners to launch a peacekeeping operation, the main purpose of which would be to ensure people's safety and help resolve the conflict, rather than further freezing it. For us, it is critical that the mission be deployed throughout the occupied territory, including an uncontrolled section of the border, and not include representatives of the aggressor state, but have a powerful mandate," she stressed.
"We are confident that our efforts in this regard will be productive because we see that the Kremlin's attempts to abuse the UN peacekeeping tools have no support," the spokeswoman said.