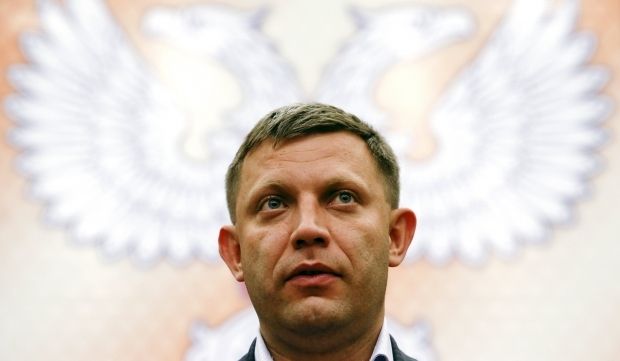 REUTERS
"If the Kyiv authorities don't comply with the terms of the Minsk agreements, don't withdraw their weapons from the borders of the DPR, don't release our prisoners and continue to attack our cities, we will not just stand there and wait," Zakharchenko said.
"First of all, we will destroy 'the Debaltseve pocket,' consisting of 6,000-8,000 Ukrainian soldiers. Then we will capture Mariupol. And after that, we will throw all our forces into occupying Kharkiv," he said.
Zakharchenko said that the militants would occupy Kharkiv "in any case."
"Some people are waiting for us there. We have a lot of our people in Kharkiv. When it is necessary, they will take up arms," he said.
In addition, the militant leader said that their organizations will not adhere to the ceasefire in Debaltseve in Donetsk region.