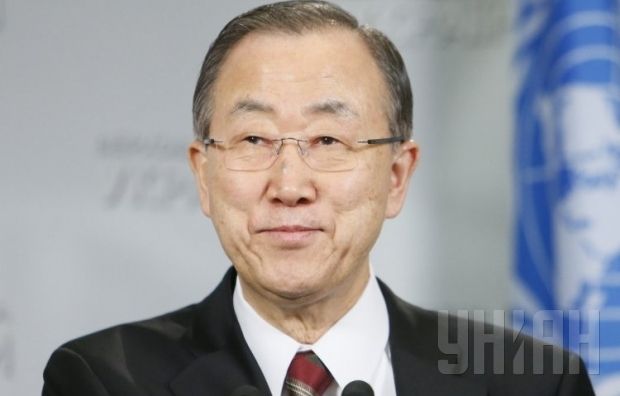 UNIAN
"The Secretary-General welcomes the ceasefire in the East of Ukraine in accordance with the agreement dated 12 February, as part of a package of measures for the implementation of the Minsk agreements", reads a statement from the UN press service, Russian news agency RIA Novosti reported.
At the same time, the document says, "the Secretary General is deeply concerned by reports of ongoing military engagements, as well as among them in Debaltsevo, and again agitated all parties not to violate the ceasefire without any exceptions."
The leader of the Donetsk People's Republic militant organization, Oleksandr Zakharchenko, has said his forces will continue to attack Ukrainian forces in Debaltseve. He denied the ceasefire agreement applied to this town.
He also threatened to go on to attack Mariupol and Kharkiv if Ukraine does not observe the ceasefire.
As of Monday, militant forces supported by Russian tanks were continuing to attack Debaltseve, despite a ceasefire having been supposed to come into effect at midnight on Sunday.
Russian tanks of a type never exported from the Russian federation were videoed moving towards Debaltseve after the ceasefire came into effect.
There is a large amount of circumstantial evidence that Russia has been supporting and it continuing to support the militants in the east of Ukraine with large amounts of military equipment and troops.
Russia denies sending troops or equipment to the militants, but says some of its soldiers could be fighting on the side of the militants while "on holiday."